Published 02-04-2019
| Article appears in April 2019 Issue
SMALL EBOOK IS BIG ON INSIGHT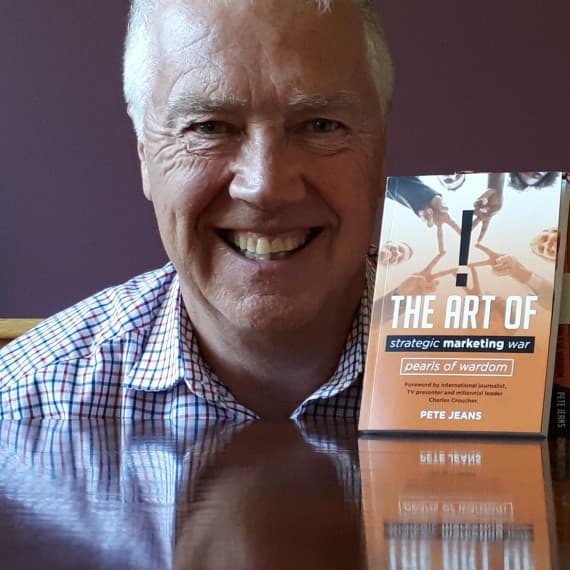 Maximising results from Gen Y millennials and Gen Xers as consumers and employees is at the heart of a new ebook on Amazon by one of Australia's acknowledged leaders in strategic marketing.
"The art of strategic marketing war – Pearls of wardom", by SMO master marketer and occasional Industry Update contributor Pete Jeans, presents strategic insight and operational pearls of wisdom to accelerate the expertise of current and emerging managers to better meet today's fast-changing challenges.
The ebook will also appeal to human resources leaders driving career development and professional education as a strategy to retain talent in their organisations; and CEOs and general managers looking for marketing education resources, workshops and mentoring guidance to reduce staff churn.
"There are many issues that face current and emerging leaders," says Jeans, "and my eBook explains the pragmatic techniques and insights around strategic marketing in bite-sized chapters to give managers what they need to succeed in business.".
According to Jeans, the ebook is a conceptual extension of Sun Tzu's seminal book on strategy, "The art of war".
"Like the art of war, this ebook is small, entirely readable in one sitting, insightful, and uses simple language that will connect with current and emerging leaders in small, medium and large corporates, in the cut and thrust for profitable or strategic growth," says Jeans.
"The ebook points to strategies that can be devised and implemented immediately to develop best practice and success," he adds.
Reader reviews of the ebook have reinforced the need for this valuable resource for managers.
"A range of people from media and business, both at a national and international level, have commented on the relevance and clarity of the ebook's information for whatever stage of their business life they are at," says Jeans.
"The art of strategic marketing war – Pearls of wardom" is available now on Amazon as an ebook for $4.99.
You can read reviews here.