SMALL CLAIMS FOR LASER SENSOR
11-09-2017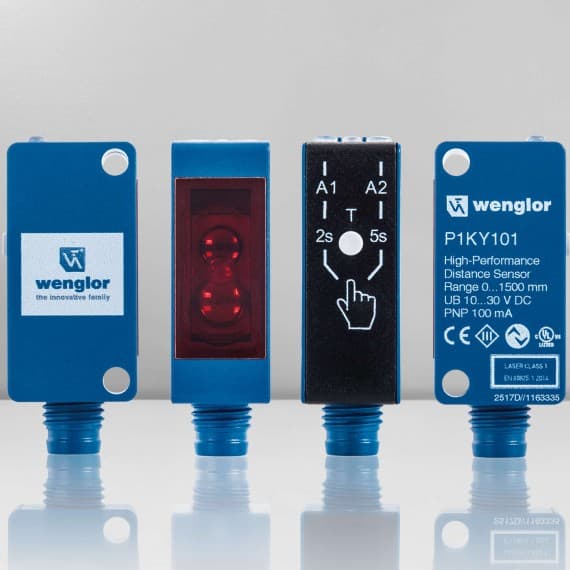 Available now from Treotham Automation, the Wenglor P1KY10x is a miniature high-performance displacement sensor that determines the distance between the sensor and the object using transit time measurement.
Billed as the smallest transit-time sensor available, with dimensions of just 32 x 16 x 12mm and weighing 4g, an IO-Link interface and a range up to 1500mm, this sensor combines compactness and performance.
Two mutually independent switching outputs and the intelligent IO-Link interface permit multifunctional use for precisely ascertaining the distance to an object, or for detecting the object at any two switching points. This not only makes it possible to implement complex applications such as shelf-full messages and empty location checks in logistics, but rather complex applications such as slow-stop circuits in shuttle systems as well.
With a current consumption of just 15mA, the P1KY10x is also one of the lowest-power sensors on the market. It uses a class 1 laser, and so is nonhazardous to human eyesight. And it is insensitive to external light sources, ensuring reliable readings.
Treotham Automation
02 9907 1788
www.treotham.com.au