Small businesses pessimistic about budget outcome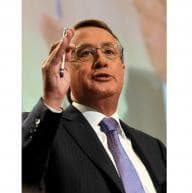 Many small businesses fear this month's federal budget will hinder growth, according to a new survey.
The latest Bibby Barometer survey found that many small businesses don't expect much support from the Budget.
The key inclusions that small businesses would like to see in the Federal Budget, to be handed down by Treasurer Wayne Swan on May 14, are reduced taxes for small businesses (51 percent), a reduction in Government red tape (40 percent) and relaxed import/export regulations (20 percent).
But small businesses aren't optimistic about a positive outcome.
The number of decision makers who expect the Budget to actually hinder small business growth outnumber those that expect it to support small businesses by almost two to one (47 percent versus 25 percent).
Turning to the Federal Election in September, twice as many small business decision makers think the Coalition winning the next election would be better for business than those who think the Coalition will be worse for business (47 percent versus 23 percent).
Gary Green, National Sales Director, Bibby Financial Services, said: "Small businesses want to see more certainty from government addressing the issues facing the sector. For example, the manufacturing sector is contracting, insolvencies are a major concern for retailers due to reduced consumer demand and businesses are concerned about the lack of available funding.
"As a result many SMEs are in a holding pattern with regard to investment, and have been for some time."
The survey found that nearly half of those surveyed (49 percent) intend to maintain their current level of investment over the next 12 months compared to 28 per cent who intend to invest more in their business.  
"Policies such as a reduction in company tax rates for all companies by more than 1 per cent for the 2013-14 income year and a reduction in the cash rate will help encourage reinvestment and productivity, but more needs to be done," Mr Green said.
The survey found the majority of small business owners (86 percent) have experienced cashflow issues in the past year, mostly due to customers making excuses for slow payments (34 percent).
Other major problems include issues with red tape, compliance and tax administration (24 percent), higher costs of credit (24 percent) or limited access to credit (23 percent).