Small business 'hurt by late payers'
31-08-2010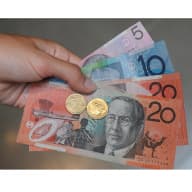 Many SMEs are suffering at the hand of big companies who are reluctant to pay invoices, says a leading finance specialist.
Bibby Financial Services, the world's largest non-bank debtor finance specialist for small to medium sized businesses (SMEs), says for many SMEs cash flow is the key to survival.
New industry data reveals 60 per cent of invoices are being paid by Australian businesses beyond the standard 30-day payment period.
The high rate of late payments, as revealed by Dun & Bradstreet's latest Trade Payments Analysis, has seen businesses pay their bills in an average of 53 days during the third quarter of 2013, more than three weeks beyond standard terms.
The sobering data reinforces the struggle many SMEs are facing to keep afloat, says Bibby.
Separate data issued recently by the Australian Securities & Investments Commission (ASIC) found that the number of Australian companies entering external administration jumped to 1005 in July 2013, the highest level in 16 months, before falling slightly to 986 in August.  
Mark Cleaver, Managing Director, Australia and New Zealand, said: "While business confidence is slowing improving, these statistics give a sobering picture. With some businesses going under due to the difficult economic times, even more are battling to get their invoices paid given the slowdown Australia is currently experiencing. While lower interest rates are helping to cushion the downturn, a battle is being waged by the nation's SMEs to get paid."
According to Dun & Bradstreet, large companies were the slowest to pay their bills during the third quarter, with those employing more than 500 staff taking an average of 56 days, three days more than the national average. "Many big business are not paying their bills promptly, which is hurting the economy overall and keeping cash out of SMEs' hands," Mr Cleaver said.
"My advice for any SME is to deal with late payers as soon as you become aware that there is a problem, even if an invoice is just a few days overdue. Early action now can overcome difficulties later and you're more likely to get paid if you chase an invoice rather than simply hope for the best," he said.