SMALL AUSSIE AUTO SWOOPS IN AGAIN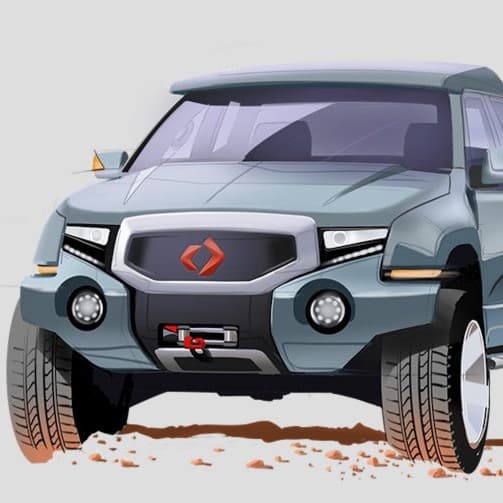 A concept drawing of Red Automotive's electric SUV.
In the wake of large auto manufacturers letting down Australia's manufacturing sector, we've talked about a few local manufacturers that are building specialty vehicles that are built in, and for, the local market. 
Now there's another one: Red Automotive Technologies. They've been around since 2015 and are slowly gaining ground with their plans to manufacture a lineup of utes and SUVs with electric powertrains and range-extender diesel engines.
In an interview with PerformanceDrive, Paul van de Loo (the director of Red Auto) spoke about the companies plans to launch an SUV range with an "Aussie flavour" that would appeal to the upmarket offroading demographic. 
Paul has also been pushing for government assistance, but says that progress in that area is unlikely. While he says that some crossbenchers appear receptive to the idea, there's little to no hope that the main body of government will be of any help. 
Instead, Red Auto is hoping to secure funding over time. It is hoped that the $3 million needed to put together a functional prototype will come from mum-and-dad investors who see the potential in an Aussie-made, Aussie-tailored electric SUV. 
Other manufacturers, like TomCar, have found success in manufacturing ATVs in Australia.
TomCar director David Brim is also optimistic about manufacturing in Australia, pointing to the fact that (at least in part) trains, buses and trucks are still here and our vibrant bio-medical industry. But passenger car manufacturing in Australia? 
"We're f&#ked right now. The future here is not in mass production. We need to make things here that can't be made anywhere else. We make high quality, high longevity products but we can't compete on price."
There are plenty of smaller companies picking up on that sentiment, and the future of Australian local auto manufacturing could end up being very busy indeed.