Published 24-08-2021
| Article appears in August 2021 Issue
SLM Revolutionises 3D Metal Printing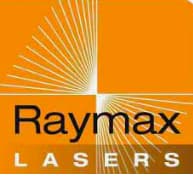 How new 'Free float' software will be saving the space, aerospace and the energy sectors significant time and money
Laser melting leader, SLM Solutions GmbH, have just launched ground-breaking new software. A crucial development in 3D metal printing, it allows products to be built with reduced support structures.
Since the 1990's a 3D metal part being built required support structures in a design as they provided support for overhanging sections as well as playing a vital role in the cooling process absorbing and distributing heat away from the component.
SLM's advanced technology in 3D metal processing has now reduced support structures by setting 'parameters' at the design stage. The advantages are a reduction in metal powder, significant time saving on the build and reduced post processing time. 
SLM Solutions released an industrial level 3D metal printer earlier this year, the NXG XII 600 that has been quickly purchased by leading manufacturers in Europe.
Now, the new Free float software provides industries such as space, aerospace and the energy sector - users of Inconel and Titanium, with cost effective solutions and reliability from a system with real technological advantages in part production.
"This new technology is another milestone, not only for us but for the entire industry. As a high-tech company, we are once again shaping the face of additive manufacturing with this product launch," said Sam O'Leary, CEO of SLM Solutions announcing the launch.
Already installed across Australia, SLM Solutions machines are distributed, supported and serviced by Raymax Applications Pty Ltd located in Sydney.