SLIMLINE SIGNAL CONDITIONERS HAVE WIDE APPEAL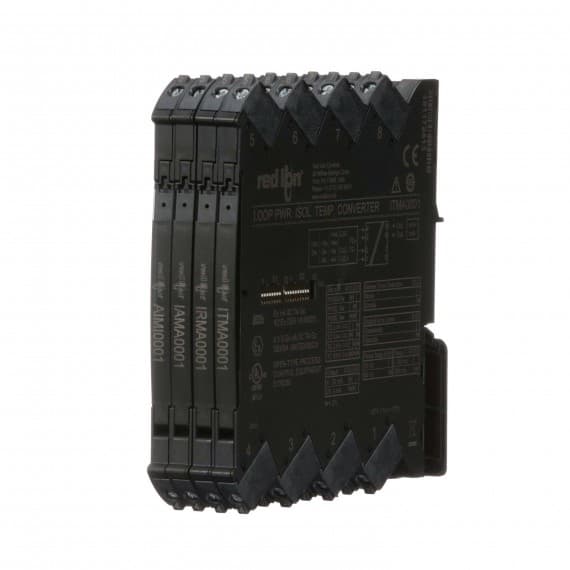 Control Logic has a new range of slimline signal conditioners from Red Lion specially designed for process signal amplification, isolation and conversion in industrial environments.
In addition to a large array of input types, the range ensures high fidelity measurement of any temperature, analogue or frequency device, while helping to overcome issues such as long cable runs, poor earthing systems and accurate conversion to industry standard analogue signals.
The modules are well suited for industrial applications that require data from existing deployed equipment. Data can be incorporated into IIoT strategies through the addition of sensors or measurement processes involving precise sensor data requiring signals to be accurately transmitted over distance and without interference from external sources of noise such as motor drives and switching spikes.
Rather than adding costly specialised I/O cards to an existing PLC system, Red Lion's signal conditioning and conversion solutions are configured using a programming module for fast deployment repeatability. They allow plant engineers to add sensor data to current processes in existing formats, simplifying implementation and lowering costs.
At just 6mm wide, each signal convertor can accept or convert current, voltage, thermocouples, RTDs, resistance and pulsed input signals, with extremely low error and high isolation specifications. The range carries approvals for FM Div 2, ATEX Zone 2, IECEx Zone 2 and so are suitable for mining, water, manufacturing, pharmaceutical, transportation and food and beverage industries.
Control Logic
1800 557 705
www.controllogic.com.au