SLIM PSU SAVES SPACE AND COSTS
30-11-2017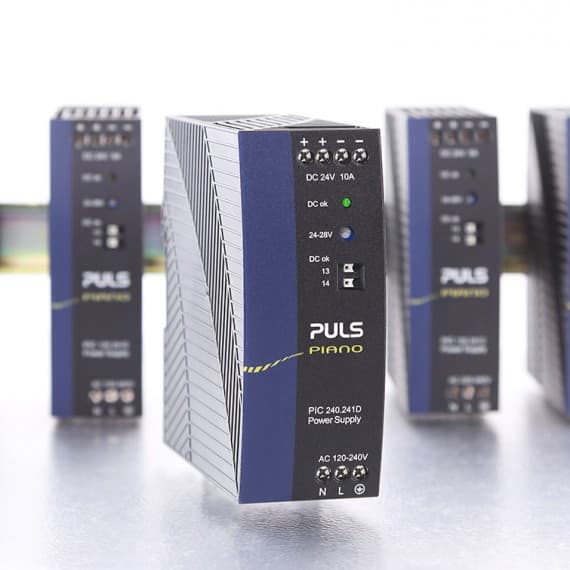 Available now from Control Logic, the PIC240.241D is the latest addition to the Puls Piano series of DIN-rail power supplies. The 24V, 10A PSU has a universal 100-240V input, and comes with a DC-OK signal relay contact as standard.
Saving space in cabinets and machine designs, the slimline supply is just 49mm wide. It boasts an impressive efficiency level of 94.8% and a lifetime of 74,000 hours.
Terminals are robust and its low power losses enable new cost-saving design principles featuring a slim single-board design and high-quality polycarbonate housing.
Control Logic
1800 557 705
www.control-logic.com.au