THE SKY'S THE LIMIT: MANUFACTURING OPPORTUNITIES IN SPACE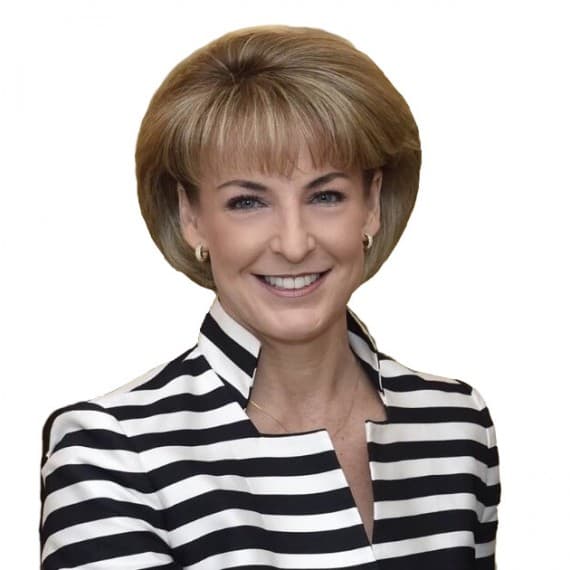 The global space industry has undergone a major transformation since astronauts first walked on the Moon in the late 1960s. Half a century later, it is more appropriately known as the global space economy.
Whereas once space was the domain of governments alone, now it attracts a massive private investment worth hundreds of billions of dollars each year across a range of competitive industries.
The global space industry is estimated to have been worth US$345 billion in 2016, three-quarters of which came from the private sector. By 2040, it is expected to triple in size to at least US$1.1 trillion.
That means there is extraordinary potential for Australia to capitalise on this growth and establish a new industry that will create jobs. Indeed, a recent review of Australia's space industry capability found we could potentially triple the size of our domestic space industry to AU$10-$12 billion by 2030. This would provide an additional 10,000 to 20,000 jobs across Australia, building an important capability for the nation and creating a new industry.
Our domestic space industry already employs about 10,000 people and is estimated to have been worth almost $4 billion in the 2015-16 financial year. Most of this activity comes from satellite TV, broadband, and communications services. Although, encouragingly, promising contributions are also being made by the high tech equipment manufacturing, startup and small business sectors.
Space-related products and services are used in virtually every sector of the Australian economy and are important to the ongoing productivity of traditional industries such as transport, logistics, mining and agriculture.
Australian wheat farmers use satellite systems to fertilise crops more precisely and monitor crop development. Our town planning authorities use highly accurate spatial location data to design smart cities. Our advanced manufacturing firms make high-tech products with applications in the space industry, such as precision optics, lasers and autonomous vehicles. Mechanics can know what they need to repair on trucks, trains, ships and planes by relying on data transmitted from sensors on the vehicles via satellite links. This helps to keep the vehicles fully serviceable and earning revenue.
The opportunities presented by space investment are endless, for businesses right across our economy.
In the 2018–19 Budget, the Turnbull Government announced it will invest over $300 million to create new capability and jobs in Australia's space industry and provide crucial positioning and imagery capability for all Australian businesses.
Our announcement of the Australian Space Agency will assist Australian businesses win a greater share of the burgeoning global space market by establishing partnerships with international space agencies. It will be tasked with supporting the long-term development and application of space technologies, growing our domestic space industry, and securing our place in the global space economy. Importantly, it will create opportunities for all industries to innovate and embrace technology.
This will open the door for our businesses to participate in the world's largest space missions and projects, creating a diverse range of jobs for Australians.
I am delighted that Dr Megan Clark, the former Chief Executive of the CSIRO, has agreed to lead the Agency for its first year of operation, which will commence on the 1st July 2018.
One of the Agency's first responsibilities will be to prepare a national space industry strategy. The strategy will build on Australia's strengths, capabilities and competitive advantages, and identify growth areas in our civil space sector. This will help ensure that Australia has a strong and globally competitive space sector that creates more Australian jobs.
I believe that high-tech equipment manufacturing is a particular area of opportunity for Australia. We have the capabilities along most of the space industry supply chain. We have existing capabilities in designing communications satellites and we have emerging capabilities in designing and manufacturing nano-satellites, micro-satellites and satellite subsystems. We have expertise in the manufacture of ground based optical systems for astronomy, satellite laser ranging and space debris tracking. In fact, Australians are already leading the world in areas such as automated mining and precision agriculture.
Importantly, by further developing the technical capability and knowledge required for the space sector, we can also foster the skills to grow our immense expertise in other advanced manufacturing industries and create more jobs for Australians at all skill levels.
The space industry is a fast-growing and fiercely competitive commercial sector that is indispensable to how we communicate, locate and see the world. It will be a defining field of enterprise in the coming decades.
As the Minister for Jobs and Innovation, I am committed to ensuring that our investment in space creates opportunities, from the factory floor to high-skilled labour, across many of our industries and contributes to the future growth of our economy.
Senator Michaelia Cash is the Federal Minister for Jobs and Innovation.