SKIMMER GETS SHOT OF TRAMP OIL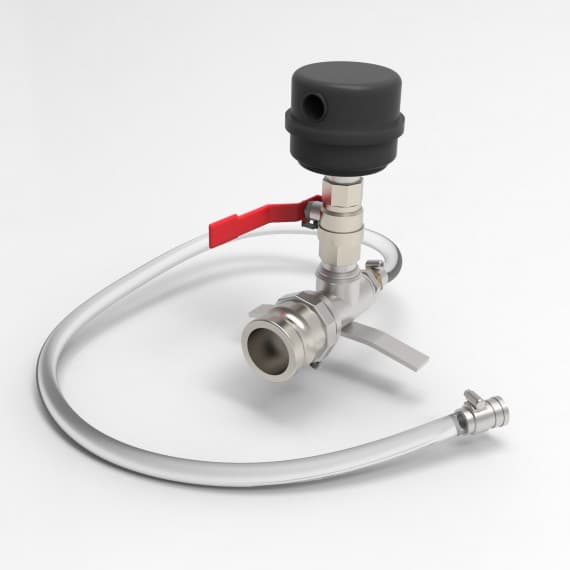 The Freddy range of coolant recycling machines can now be used to deal with the problems of tramp oil buildup with the addition of a novel tramp oil skimmer, which can be connected easily and quickly to any model of Freddy.
Tramp oil is a foreign contaminant that can create numerous problems for CNC machine tools. This oil layer can lead to bacterial growth resulting in poor performing coolant, dermatitis, unpleasant odours and reduced coolant life.
Removal of the oil can be a time-consuming and unpleasant task but the new Freddy Vacuum Tramp Oil Skimmer simplifies the task.
"There's no need to wait for hours while the oil coalesces, or have the headache of what to do with lots of oil-contaminated paper. The Freddy skimmer separates oil from the coolant and returns clean coolant to the sump, thereby increasing coolant lifetime and reducing disposal costs whilst saving time and labour – it's simply a faster and more ecological way of removing oil," says Paul Fowler, MD of Freddy's Australian agent Dimac Tooling.
"The cost savings of refiltering coolant are enormous. Regular filtering means that the coolant degrades much slower, therefore lasting longer and requiring less to be bought. And because it remains uncontaminated, the associated WHS risks lessen and your machine tools live longer," adds Fowler.
The Freddy range available from Dimac includes the Superminor, which is billed as the most widely used and well established coolant vacuum in the world. It is designed to be easy to manoeuvre - featuring a tilt and lift design so it is effortless to empty - and is the only Freddy with interchangeable drums to prevent cross-contamination between fluids.
"Freddy has always led the way in coolant recycling and the company's expertise and innovation in this area is unquestioned. Quite simply, Freddy can extend the life of your coolant, lower your operating costs and extend the life of your equipment whilst at the same time protecting your employees," Fowler concludes.
Dimac Tooling
03 9771 6121
dimac.com.au