Skills training 'fails to match industry demand'
31-08-2010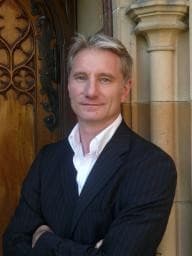 While governments in the developed world believe that bridging the skills gap is essential to economic growth, many are failing to match education and training programs to the needs of industry, according to a Work and Organisational Studies expert at the University of Sydney Business School.
Professor Chris Warhurst will tell an OECD Forum in Paris this week that governments are only now realising that employer demand for skills is as important to economic development as it is to educate and train workers.
"Governments in the developed economies want skill to be a driver of economic development," Prof Warhurst said before the meeting. 
"They are only now recognising that employer demand for those skills is also important and they haven't yet figured out how to stimulate this demand."
Professor Warhurst has been invited to the OECD's IdeaFactory on skills and employability as a Discussion Leader. 
The University of Sydney's participation in the Forum is managed by the Office of the Deputy Vice-Chancellor, International, under the Europe regional plan which focuses on increasing engagement with the OECD and international agencies based in Europe.
The annual OECD Forum brings together government ministers, international experts and leading practitioners in economic development. Much of this year's discussion will be dedicated to finding ways of creating sustainable economic growth to overcome the current global economic problems.
"Over the past few years in Australia there have been experiments in some states with skill ecosystems, involving government, training providers and employers, and Skills Australia has recently been promoting better use of skills by employers," Prof Warhurst said. "Australia is therefore ahead of the game in many respects."
Prof Warhurst's participation is an opportunity to showcase skills policy and practice developments in Australia. It is also one activity amongst a number at the forum in which the University of Sydney will engage with the OECD on social policy and economic development issues.
"The Forum is an opportunity to flag to the rest of the world what Australia is doing in terms of pushing forward skill policy and practice," he said.
Prof Warhurst's involvement is part of the University of Sydney's knowledge partnership with the OECD Forum. The Forum provides an important platform for the University to present public policy ideas in areas ranging from skills to corporate taxation, governance, education and health.