Skills the key to a strong manufacturing sector: study
22-04-2014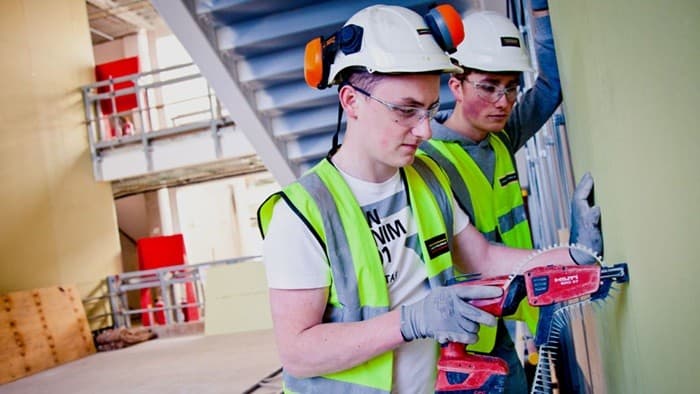 A new study by the Australian Workforce and Productivity Agency has found Australia will need a more highly skilled and qualified workforce to build a competitive, high-end Australian manufacturing base over the next decade.
The Manufacturing Workforce Study report, released this week, at a Manufacturing Skills Australia industry forum in Melbourne, examines how Australian manufacturing's shift from heavy industrial manufacturing to higher value added, technologically advanced production will impact on jobs and skills in the years to 2025.
"To remain competitive, Australian manufacturing needs to transition to a more diverse, high-end base, where there will be a stronger focus on research and innovation and more niche manufacturing of complex high value added goods," Australian Industry Group Chief Executive, Innes Willox said.
"The report makes a number of important recommendations about the following key areas:
• Transitioning to a sustainable, globally competitive manufacturing base
• Enhancing management skills to underpin a competitive manufacturing sector
• Positioning the workforce for adjustment and renewal
• Promoting manufacturing as a rewarding carer choice
• Guaranteeing a supply of capable apprentices
• Increasing engagement with universities to secure a pipeline of skilled workers
• Addressing the demand for STEM skills in manufacturing
• Increasing the diversity of the Australian manufacturing workforce
"As the report reiterates, despite recent downturns and closures in some subsectors, manufacturing in Australia can have a positive future, Mr Willox said.
"The industry is Australia's fourth largest employer, makes a disproportionately large contribution to export revenue and research effort and plays a critical role in the uptake and spread of innovation in our economy.
"The skills challenges for the industry are significant. Currently 45 percent of the manufacturing workforce does not have post-school qualifications while 87 percent of the jobs in the industry require this.
"The industry will require more employees with higher skills levels, particularly science, technology, engineering and mathematics (STEM) skills, strong foundation skills and improved management skills to provide the technical and leadership capacity to drive the sector's transition."
Mr Willox said employers responding to Ai Group surveys report considerable difficulty recruiting individuals with STEM skills especially technicians and trade workers (41 percent), professionals (27 percent) and managers (26 percent).
The Manufacturing workforce study report indicates that businesses will generate demand for a wider range of skilled Trades Workers, Technicians and Professionals, particularly in STEM disciplines.
"Technology and innovation may result in the loss of some occupations but will also change the scope of job roles and create new job opportunities," Mr Willox said.