A Skilled Workforce is Vital for Future Growth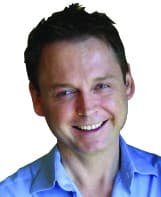 A manufacturing workforce study report released recently has warned that Australia needs to step up its manufacturing skills in the next decade or risk falling behind other nations.
The report, by the Australian Workforce and Productivity Agency, found Australia needs to transition to a more diverse, high-end manufacturing base.
We also need a stronger focus on research and innovation, the report notes.
And we need to focus more on niche manufacturing of "complex high value added goods."
The report's findings come as no great surprise. The manufacturing landscape is changing rapidly.
Over the past decade Australian manufacturing has been evolving from heavy industrial to technologically advanced manufacturing.
And the shift in focus has created the need for a more skilled workforce.
Australia cannot compete with countries that offer low cost labour. The pending closures of Holden, Ford and Toyota prove this point.
Therefore, we must work smarter. We must be more innovative.
This publication has been urging industry and successive governments to invest more in manufacturing skills training for a number of years.
The fact that 45% of the current manufacturing workforce does not have post-school qualifications says it all.
It's no secret that employers are finding it increasingly difficult to recruit highly skilled staff – ask any of your colleagues.
So how do we attract more young workers?
Manufacturing has long suffered from an image problem. It has never been considered as a "sexy" profession among school leavers.
But job seekers should be made aware that the manufacturing sector can provide good pay, stability and long-term employment.
The Australian Workforce and Productivity Agency report recommends the promotion of manufacturing as a rewarding career choice, focusing on creating capable apprentices and increasing engagement with universities to secure a pipeline of skilled workers.
A core suggestion was addressing the increasing demand for STEM skills (science, technology, engineer and mathematics).
It was also suggested that Australia increase the diversity of skills in the manufacturing workforce.
These recommendations have great merit and should be implemented as a matter of urgency.