SIX QUESTIONS YOU SHOULD ASK BEFORE ORDERING SPECIALISED MINING EQUIPMENT
28-10-2015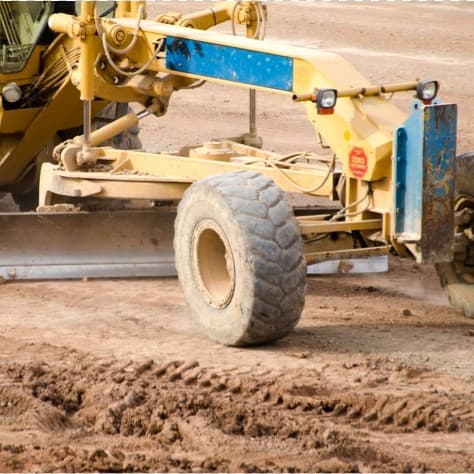 By Jayde Ferguson
Ordering specialised mining equipment comes with a process. You can't just flick through the catalogue of online store and expect to find the right tools for the job.
Sure, this way may work for some things – but when it comes to specialised mining equipment, you want to have all the right boxes ticked before you fork out the money.
First impressions count when it comes to buying heavy machinery and specialised equipment, whether it's brand new or used.
There are many considerations that need to be made when making the purchase especially when this type of equipment doesn't come cheap.
From safety standards to the working environment in which the new tools will be used, here's a few essential questions you'll want to ask yourself before you buy anything.
1. Does it meet the essential safety standards?

Safe use of both mining and construction equipment is one of the most important considerations you need to make. Each state and mining department have different standards when it comes to safety and there's no excuse for being complacent about standard non-compliance.
All specialised mining equipment should meet with the Workplace Health and Safety Act in your location, or the Electrical Safety act as well as any other applicable standards and codes of practice. If your equipment does not meet these, there can be detrimental consequences for equipment and worker safety and plant production. Not to mention, the significant fines in place that can cost you a small fortune.
It's not difficult to ensure your equipment meets the safety standards, so taking steps to minimise the risks of non-compliant equipment is the role of every responsible worker and manager. Have the equipment inspected by a third party with expertise in the tools and check with the latest codes and standards to guarantee safe practices. 
2. What features does it have?

Features can play an essential role in helping you get the job done efficiently and easier. They can also have a significant effect on the selling price of the equipment too – both positively and negatively. Whilst standard models tend to fluctuate less in their overall costs, they tend to be easier to sell than the specialised pieces.
Determine all the additional attachments and features your desired equipment has and weigh up the benefits with the cost to see if it's worth it. Some features and attachments can have the ability to transform your equipment into one that performs exceptionally well – but be realistic about what you need and what you don't or you could end up paying a fortune.
3. Can I inspect and test the equipment?

Being able to inspect and test the equipment can make a huge difference in what you're willing to pay. It also gives you the opportunity to ensure that the piece is ideal for the job at hand and that it works the way it should. This is exceptionally important when purchasing second hand or used specialised mining equipment, or if you are purchasing at a mining equipment auction.
Load the machine and check its performance is what you're after. Operate the equipment to see how it handles and bears weight where necessary, or if it's a drivable piece make sure you test drive it. If you are buying second hand, inspect underneath for idler wear, check tracks and steering arms if applicable.
Most specialised mining equipment come with hazards and safety precautions so it's vital you know the piece is working to the best standards before using it in the workplace. By inspecting and testing the equipment before purchasing, you'll also be able to use the piece in a safe and control environment.
4. Are my team experienced in using these tools?

Before you buy specialised mining equipment, you need to make sure your team are experienced in using the new tools. Not providing the right training and education for such equipment can result in workplace hazards, fines and serious industry injuries.
Australian hard rock and coal mines operate under some of the world's most stringent occupational health and safety regulations and to eh highest safety standards. The correct use of all specialised mining equipment is playing a vital role in regular training programs to ensure all staff are confident in using the tools and are competent for the job requirements.
5. What is the working environment like where the equipment will be used?

Specialised mining equipment needs to be used in the right environment for it to be safe and effective. It's vital you have a good knowledge of the working environment where the tools will be used before purchasing anything.  This promotes a strong focus on safety and risk assessment in all tasks, with a commitment to providing the best work industry outcomes.
6. Is it upgradable or expandable?

Mining equipment is expensive and whilst it's an investment, it can definitely pay to look for specialised tools that are upgradable or expandable. Many consumers worry about investing $2,000 though into a piece of equipment that may not recoup its cost within the next 10 years.
Specialised mining equipment that can grow with your industry needs by simply being upgraded to the latest version or expanded as a cost-effective solution will have much more value for you in the long run. 
Jayde Ferguson, writes for Direct Mining – a leading supplier of premier mobile and stationary equipment including lifting supplies, products and services throughout Australia and the Asia Pacific region. You can catch her on Google+.