SIX PROS AND CONS FOR BUYING MINING AND CONSTRUCTION EQUIPMENT
03-12-2015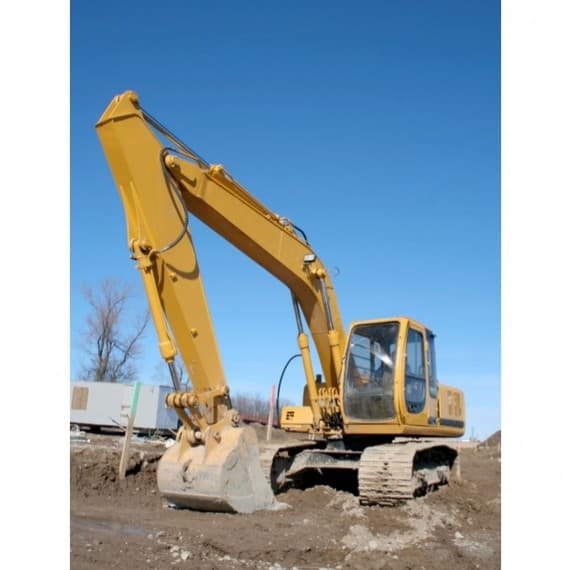 By Jayde Ferguson

When it comes to upgrading, replacing or adding to existing mining equipment and machinery, the ultimate decision can make or break production lines and capital budgets.
Whether there's some major projects coming up or you're expanding the capabilities of your company, there are many factors to determine whether you should purchase new or used mining and construction equipment.
The company's current financial situation tends to be the biggest consideration for most. Mining machinery doesn't come cheap – even if it is second hand – and there's the quality factor to think about too.
It's a lengthy process of sourcing the equipment, reviewing and analysing the options available; from various models to the pros and cons of purchasing new or purchasing used. Narrow down the process with these tips for buying new and used mining and construction equipment.
1. New Equipment – quality and reliability 
The biggest advantage of purchasing new equipment is its quality and reliability is undeniable. And if there does happen to be any problems, there's a warranty to cover. Mining and construction equipment that's been purchased new comes with a solid reassurance that can be more valuable than the initial investment cost itself.
Once this line for excellence and reliability has been set by buying new, good quality machinery from the start; you can almost always trust the piece of equipment will last the distance. Quality mining supplies can be rejuvenated down the line too, with new parts and working components to keep it fresh and running. When you invest properly at the start – you have something that should see you through project to project.
2. Cost efficient used equipment
Despite the quality control and dependability of new equipment, many companies will buy second hand for cost efficiency. Because companies are constantly coming and going, you may be able to purchase a used piece of equipment that's only a year or two old and still under warranty. For these occasions second hand can be a practical option.
Due to the high costs associated with new mining and construction equipment, buying used has become a popular alternative to buying new – but you need to be smart about your options. Do your research before and request a demo to make sure the machine is running properly. A fresh coat of paint can mask equipment that may be rough in shape mechanically.
3. Budgeting for accessories
Regardless of whether you opt for new or used machinery, make sure you include accessories into your budget too. Whilst most pieces of equipment will come with its standard components, your project may need additional sizes, powered attachments or multiple parts. These can add up very quickly.
If you're buying used, some of these additions may already be included in the price. Make sure you work out exactly what you need for attachments before purchasing new or used equipment as this can affect the overall cost significantly.
4. Technology, variety and warranty
The pros of buying new doesn't just lie in the quality – it's the better and more advanced technology, enhanced productivity, variety of models and warranty protection that make the price worth it for companies.
Technology advancements promotes efficient productivity lines and ensures your equipment is up-to-date with the latest improvements.  You have a better option of machine models to consider and comprehensive warranties will allow you to receive free servicing or maintenance saving you a considerably amount down the line. 
Purchasing new allows the company to take advantage of depreciation opportunities. When this is a priority, a lifecycle analysis will be in place for the different new equipment models only – not second hand machinery.  The latest in technology, after-hours service, warranties and depreciation requires a full machine life investment. This should be included in the lifecycle cost and be extremely beneficial for your business.
5. Access to equipment no longer on the market
If technology isn't an issue though, used equipment may be a worthwhile decision – especially if funds are scarce or if the machinery won't be used on a regular basis. Besides the lower purchase cost, buying used can be beneficial as it gives you access to mining and construction equipment that may no longer be on the market.
Despite technology advancements on newer models, older models can sometimes offer different or better functions required for your specific project. These machines may have been overtaken by technology, but if it works best for your job, it can make sense to go with an older model.
6. Energy and fuel efficiency
The problem with second hand equipment though is that you can never be too sure what you're really paying for. Sure test drives and checks can eliminate a lot of potential problems associated with used machinery, but it can't discard energy and fuel efficiency.
Better technology tends to offer better fuel efficiency, contributing to the production lines and fuel costs considerably. There's not just the reassurance for reliability but energy proficiency too, which usually means lower operating costs too.
Jayde Ferguson, writes for Direct Mining – a leading supplier of premier mining equipment, products and services throughout Australia and the Asia Pacific region. You can catch her on Google+.