Six noise protection tips for workers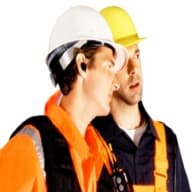 Of all the physical ailments found in factory workers, hearing issues are the most common, so noise protection is a must. Hearing loss affects not just the professional life of a person, but home and social life too. 
By Tanya Wilson
By following a these smart noise protection tips from hearing specialists, you can help prevent hearing loss and be happier and healthier in all areas of your life:
1. Take everyday noise protection care –  Wearing high-quality industrial earplugs or ear muffs helps protect your ears and your hearing.
2. Avoid loud environments – You don't have to be musician or jackhammer operator to experience hearing loss on the job. While concerts and construction zones are two environments that regularly cause hearing damage, it can happen in any loud work environment around machinery and large vehicles. Many unions require construction workers to have their hearing tested multiple times each year. While you may or may not need to do this, protecting your ears and avoiding intense volumes will help in noise protection.
3. Wear noise-cancelling headphones – Many workers put on iPods and other music devices to drown out the sound of background noise. Instead of cranking up your favourite tunes to dangerous levels, wear noise-cancelling earplugs. This reduces the overall noise pollution without exposing your ears to additional strain.
4. Quit smoking and keep your blood sugar in check – Smoking doesn't just damage your breathing, lungs and heart. It literally suffocates cells throughout your body, including those inside your ear canal. If you smoke, get your blood sugar levels checked regularly by your doctor to address any imbalances as it can be very damaging for your ears. Do take an expert's advice by visiting a hearing clinic near you.
5. Never stick anything inside your ear canal – It's important to choose a safe noise protection device that doesn't go too far into your ear canal. Similarly, you don't want to be sticking anything in your ears to remove earwax, such as cotton swabs and other stick-like devices. Not only can these sticks and other similar tools damage your hearing by puncturing your ear drum, they also can inadvertently create an uncomfortable build-up by pushing wax and debris further inside your ear canal. If you suspect any hearing damage consult a professional ear specialist and have you ears checked and tested.
6. Use noise protection like ear plugs when needed – If you have hearing loss – or are at risk of it – you should be using noise protection devices like ear plugs at work, on the street and in any other noisy places.
* Tanya Wilson has over 7 years' experience working in the hearing healthcare sector and writes hearing health care articles for Connect Hearing Australia.