Sippel group gives industry a lift
16-12-2013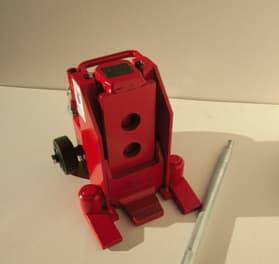 For many years the Sippel Group has been exclusive Australian agent for leading German manufacturer GKS PERFEKT.
GKS PERFECT offers a high quality range of Hydraulic Jacks and Steerable Trolleys.
Every jack passes through a sequence of tests before it is delivered. Jacks are supplied with a test report and label indicating the date for its next inspection.
The GKS PERFECT jack model range includes:
• V5 - 5 tonne
• V10 - 10 tonne
• V15 - 15 tonne
• V20 - 20 tonne
All jacks feature swing feet for added stability and variable height selections for toe positions to provide matching lift positions.
The Steerable Trolleys range from 3 to 6, 12, 18 and up to 80 tonne with combinations for more controllable steering features and safety.
Additional specialty GKS equipment such as hydraulic pump additions or combinations can also be supplied.
Sippel Group
Ph: 02 9567 4889