| Article appears in February 2020 Issue
SIPHON-FED SPRAY NOZZLES DISTRIBUTE NONPRESSURISED LIQUIDS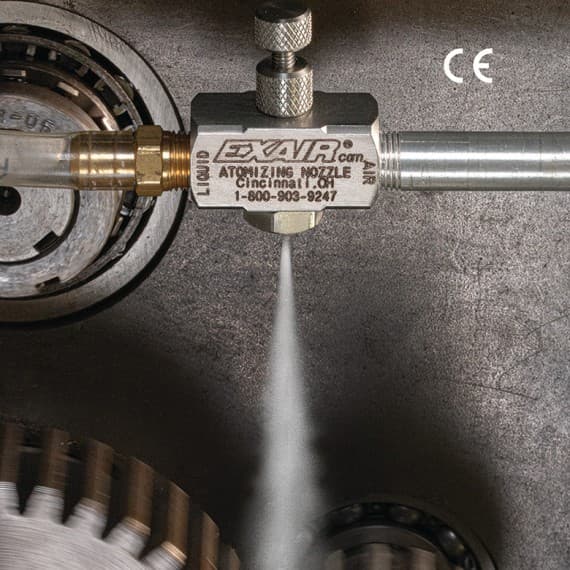 Exair has added a new smaller new 1/8 NPT model to its range of siphon-fed atomising nozzles suitable for integration into tight spaces within machines and processes.
Siphon-fed atomising nozzles need no liquid pressure and can be used with gravity fed liquids or lift liquids from a siphon height as high as 914mm (36in). They combine liquid and compressed air to create a mist of atomised liquid that can be easily adjusted to meet the needs of the application.
Available from Compressed Air Australia, Exair's siphon-fed atomising nozzles can coat, lubricate, cool, treat and paint a variety of products using compressed air and liquids with viscosities up to 200cP. When used with water, the nozzles offer an efficient way to evenly cool hot items in automated processes.
The stainless-steel nozzles are durable and corrosion resistant, and are available with a variety of flow patterns and rates. Models for pressurised liquids, internal mix, external mix, quarter and half-inch atomising nozzles are also available.
Patented no-drip versions to conserve valuable liquids and improve product finishes round out the complete product line. All models are CE compliant, adjustable and come with a 5-year warranty.
Compressed Air Australia
1300 787 688
www.caasafety.com.au