SIPA adds class to saucy PET Packaging
13-05-2015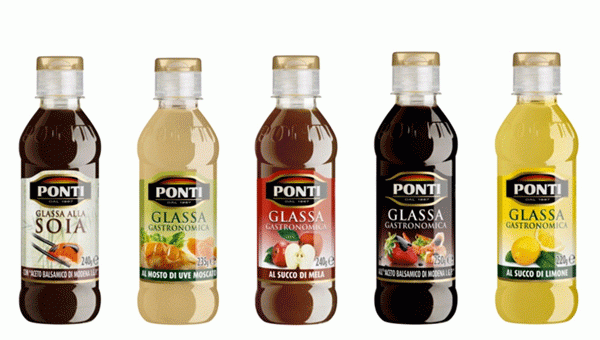 SIPA of Veneto, Italy, a global leader of Packaging and PET Plastics Machinery, have recently worked with their long time customer PONTI - who are a well known Italian manufacturer of sauces and condiments - to develop a uniquely attractive packaging solution for their range of Gastronomic Glazes.
PONTI were looking to relaunch the range in more attractive lightweight bottles compared to the current highly dense polyethylene bottles.
SIPA worked with PONTI on the bottle designs, prototypes and supplied them with a SFL 4/4 linear machine that could produce PET bottles in two squeezable sizes, holding around 145g and 250g of product, in a range of flavours including Balsamic, Moscato, Soya, Lemon and Apple Juice.
A highlight feature of the bottle was the champagne style base where the centre is higher than the rim.
This feature required special machine adjustments to ensure the base was sufficiently cooled before being filled, thus ensuring the base retained its shape after filing.
While the bottles were quite simple to blow, attention was required to ensure the bottles were oriented correctly for the high speed filling and labelling process, as the bottles had a slight oval cross section which meant the label had to be placed precisely.
As a result of the new packaging format PONTI have experienced a significant increase in sales of the Gastronomic Glazes product range.
SIPA are represented in Oceania by HBM Plastics & Packaging Technologies.