SINGAPORE TO HOUSE THE ELDERLY IN 3D PRINTED HOMES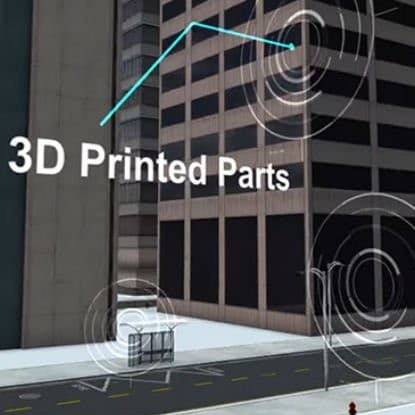 New architectural plans have been announced in Singapore as the nation has begun work to test the feasibility to 3D print houses. 
If all goes to plan they will be able to print out house storeys and then assemble them Lego style, with the aim to use machinery to build homes for the elderly, with the technology being in its early development phase.
Others before have attempted to 3D print houses with great success in initial stages. 
The Singapore Centre for 3D Printing says that it has already made a three-dorm style building using "Prefabricated Pre-Finished Volumetric Construction" methods.
Before the plans can come to fruition, a concrete based material  and new 3D printers must be developed.
"In the area of housing there are quite big challenges," Chua Chee Kai from the Centre for 3D Printing told GovInsider.
"We have to develop all this from scratch ... The construction industry is typically very conservative: building tends to be among the last industries to try something new."
Representatives say that if safety measure can be met, the first 3D printed house could be ready in the matter of the new three years.
And any parts that cannot be made cost effectively by 3D printed methods will have to be replaced with their traditional counterparts.
The Centre for 3D Printing is also looking at the  possibility of using the same technology for military and medical facilities.