Sims Metal appoints new CEO
31-08-2010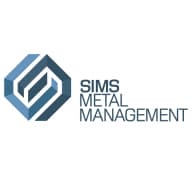 Respected global metals industry executive Galdino Claro has been appointed chief executive and managing director of SIMS Metal Management.
The Australian-listed company has been seeking a new head since Daniel Dienst announced his retirement in February, stepping down from the role on June 30.
Mr Claro, who takes on the role from November 4, said the company had faced several challenging years but he was excited about the opportunities that lay ahead.
Sims chairman Geoff Brunsdon said the new appointment was made after a comprehensive international search.
Mr Claro has about 30 years of experience in the metals industry.
He is a former executive vice president and chief executive of Metals and Minerals at New York-listed Harsco Corporation.
Mr Brunsdon said Mr Claro's background made him well suited to lead Sims, the world's largest recycler.
"Galdino has the experience and tenacity to make difficult decisions necessary to steer Sims Metal Management through the global environment it confronts at this time, as well as positioning the company for any recovery in international markets,'' Mr Brunsdon said.
Mr Dienst left the company on June 30 but has been paid up to ,000 a month to continue to work as a part-time consultant with the company. He will assist with the transition to a new chief executive and will advise the company's chairman on safety matters. He will also assist with Sims Metal's strategy in China.