Materials Handling & Equipment
SIMPLY EFFICIENT FORKLIFTS AND PALLET LIFTERS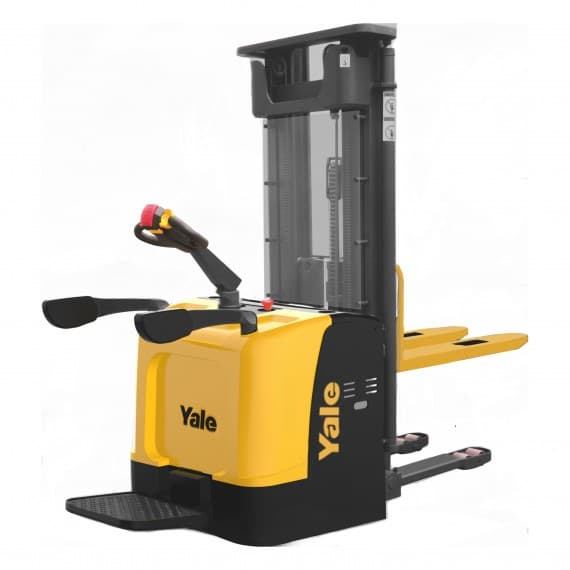 The UX series of forklifts and pallet lifters from Yale, now being introduced to Asia-Pacific, offers clients cost-effective solutions and reputable service backup from a supplier they can trust.
There are six different capacities from 1.5 to 3.5t, available as diesel or dual-fuel ICE, providing an attractive option for customers across many industries who require quality materials handling equipment but don't need advanced functionalities for their tasks.
They provide affordable and reliable solutions in operations where they are required to work intermittently over the working week, typically up to 1000 hours a year.
"The new Yale UX Series has been developed for low-hour applications and is priced accordingly," says Hyster-Yale Asia-Pacific Managing Director Tony Fagg. "Its uncomplicated design results in easy operation and service that eliminate non-core features that add complexity and unnecessary maintenance costs for particular applications.
"The rationale of this 'Yale – Simply Efficient' range has at its core the understanding that, if your forklift usage is only around four hours a day, you don't need a more expensive forklift that has been designed to handle all day, every day applications.
"But what such users do want – and which is provided by the new UX range – is a strong global brand backed by a professional dealer and service network across Asia-Pacific."
The Yale dealer and service network extends across Australia, New Zealand, Thailand, Malaysia, Vietnam, Indonesia, Singapore, Philippines, Korea and Taiwan, and is in turn backed by the global Hyster-Yale Group, which has a full product line of lift trucks in operation across hundreds of industries worldwide.
Yale is one of the oldest original manufacturers of lift trucks and warehouse equipment in the world, having been in the lifting business for over 140 years.
"The Yale brand – with its 'People, Products, Productivity' tagline – prides itself on helping customers solve materials handling challenges with solutions that individual organisations need, when and how they need them," says Fagg. "This requires the type of backing provided with the UX Series throughout Asia-Pacific.
"What differentiates the UX Series from other offerings on the market today is that these trucks are backed by a network of specially chosen, experienced, independent distributors, professional dealers and service providers who offer a wide range of support services to their customers.
"With a keen appreciation for the varying needs of customers, Yale's network offers peace of mind, delivering fast support whenever it is needed. This support includes rapid response to maintenance requirements, comprehensive parts availability and comprehensive applications surveys. All of these commitments are key to keeping materials handling operations on track and within budget.
"Offering a solution which reliably meets productivity targets, while keeping operating costs low, the Yale UX range has been designed to be easy to operate and to maintain, delivering a 'Simply Efficient' solution to individual user needs."
Hyster-Yale Asia-Pacific
02 9795 3842
www.yale.com.au