SIMPLIFYING INNOVATION IN AUSTRALIA'S MANUFACTURING INDUSTRY
03-11-2017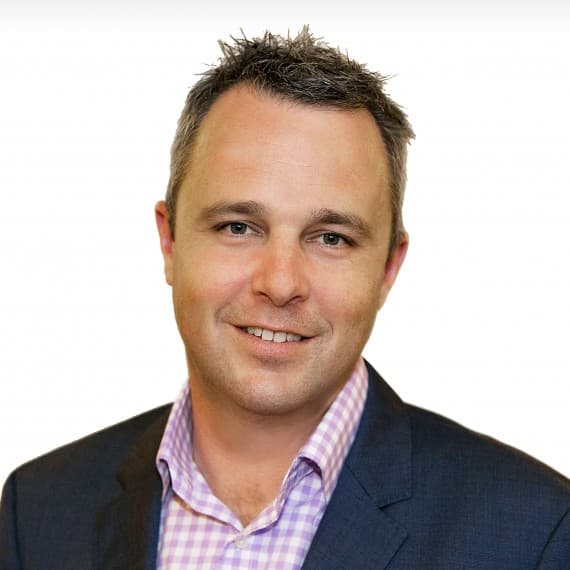 With Australia's manufacturing industry strengthening, leaders and heads of IT are weighing up which new technologies they should implement to gain a competitive edge. Martin Chappell from Motorola Solutions explains how a simpler and more focused use of data can be the best approach.
Australia's manufacturing industry is showing signs of recovery with steady growth throughout the year – September 2017 marked the twelfth consecutive month of expansion, according to the Australian Industry Group.
This growth has fuelled by a number of subsectors including nonmetallic mineral products and food and beverages. Meanwhile, metals products, machinery and equipment, wood and paper and others have remained strong.
While this is clearly encouraging, manufacturing still faces similar challenges to other sectors such as transportation, mining and retail – from cost pressure for essential resources including energy, policy uncertainty, the need to do more with less as well as well as meeting rising customer expectations while maintaining the highest levels of safety for workers.
The sector has changed significantly in recent years, and certainly since the heights of the early 2000s. Much of this change has come through technology and innovation – from production line automation to advanced robotics and harnessing bandwidth to link machines, sensors and humans. It seems we're on the cusp of an "Internet of manufacturing things".
Although a heady mix of technologies is available today, it's difficult for industries to decide which ones to invest in, especially when many emerging technologies are yet to prove their commercial effectiveness. It's important to remember that the most successful innovation will always come from advances that address two fundamental needs of industry – increasing productivity and protecting worker safety.
Motorola Solutions has conducted research that supports this – of 130 IT leaders from industrial and commercial sectors, 91 per cent want to leverage data to monitor and communicate with workers to help keep them safe, while 73 per cent want to increase productivity through simplifying or automating manual or complex tasks.
Simpler solutions for complex problems
Businesses in Australia, and indeed globally, are adopting new third-party platform solutions to navigate the fast-changing economy. Industry-focused solutions are outpacing more traditional industry spend as businesses evolve and adapt to new revenue streams.
For the manufacturing sector, the answer to finding the right mix of technology to increase safety alongside productivity lies in simple, small and precise data and analytics sources.
While new innovations such as 3D printing, the Internet of things and advanced robotics are now being used in some parts of the manufacturing sector, applying modern technology and analytics to existing communications systems can yield remarkable results.
On the production side, data stemming from digital two-way radio networks and devices can be used to develop precise maintenance schedules, automatically register when a worker has arrived on site and automate unnecessary manual tasks to save time and money.
Other longer-established features include man-down applications. For example, if a worker enters a restricted area or falls down injured – the network can trigger automatic alarms to alert other personnel to the incident and exact location. That can help to resolve dangerous situations more quickly, helping to reduce safety risks for works and others working around them.
Imagining the manufacturing worker of the future
The need for greater workforce mobility, to communicate instantly with personnel in the field and throughout the business will always be vital to the manufacturing industry. As IoT (or the IoMT in manufacturing) establishes a larger footprint, we may see dramatic changes and new opportunities to enable even higher levels of worker safety and productivity.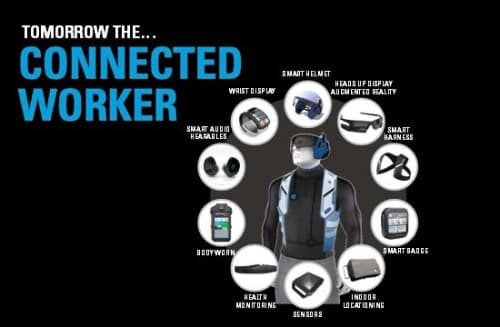 The future "connected worker" for the manufacturing industry will be far better equipped and may well look quite different to the worker we currently know.
To operate at peak performance, a connected worker will require access to a combination of data and voiced-based technologies. The integration of body-worn video cameras, biometric sensors, heads up displays and two-way radio devices and networks can all help to deliver vital communications and data to support daily operations.
By harnessing this data and using only the most relevant parts, potential hazards can be identified and eliminated and vital clues to increase productivity can be realised and acted on. Importantly, all of this can be done while minimising distraction and interruption to the worker completing his or her daily tasks.
The signs of resurgence in Australia's manufacturing sector are certainly encouraging and technology and innovation will continue to support this - so long as innovation continues to focus on the fundamental needs for safety and productivity.
Martin Chappell is General Manager Commercial Channels, Motorola Solutions Australia and New Zealand.
Motorola Solutions
1800 931 855
www.motorolasolutions.com