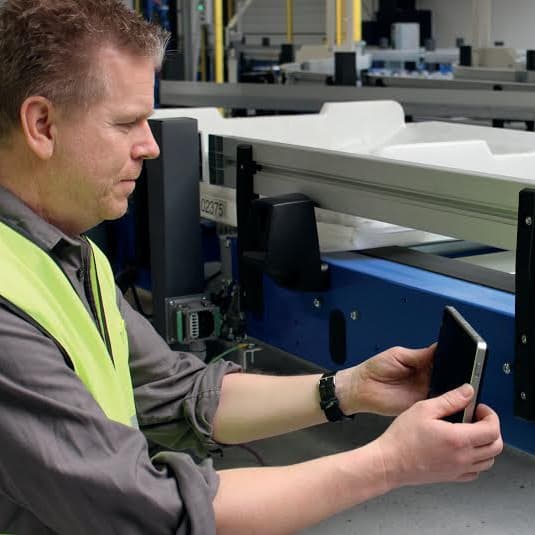 Johannes Stemmer, Beumer Group Corporate Strategy: "Customers should see us as a trustful partner who helps them turn their project into a success with excellent problem-solving expertise."
The more complex your manufacturing solutions are, the greater value and flexibility you can provide to your customers. It can be difficult, however, to accurately predict costs for each tailor-made solution.
In order to increase flexibility and maintain the quotation and production processes of their business, BEUMER Group has developed what they are calling an "integrated approach" for their supply chain management.
"We are building our systems according to the 'engineer to order' principle," explains Johannes Stemmer, Corporate Strategy at Beumer Group. "The systems that we deliver to our customers are customised precisely to their needs, just like a made to measure suit."
If companies want to stay competitive in the long run, they will have to be able to handle individual delivery times and provide same-day delivery. Individual orders are also getting smaller: the customer may order several times a day, but in smaller amounts.
This individualisation, however, has its price: inaccuracies can emerge during the quoting process. The more complex the system becomes, the higher coordination and development expenses can become. Organisational expenses rise, and exterior costs can become difficult to predict.
"Our customers still want a clear statement. This is why only those suppliers who can reliably plan the demand for components and production, even under these more difficult conditions, can be successful in the long run," Johannes Stemmer says.
In order to make the quotation process more transparent, Beumer Group relies on its efficient supply chain management (SCM). This process-oriented management approach includes any flow of raw materials, components, semi-finished products and end products as well as information along the value and supply chain.
It is important (particularly during the final phases of a quotation) to coordinate a clear concept together with the supplier and sub-supplier.
"In case of a very extensive system, an offer can comprise up to 800 pages. A consistent SCM is therefore all the more important," emphasises Stemmer.
"Customers are usually willing to invest more if they know they can rely on the expertise of the supplier and they feel understood by being offered a solution that is customised to their problem,"
Companies that are using a more function-oriented SCM approach usually manufacture individual products, and less often complete systems. They mostly manufacture in-house, have a very high proportion of value added and their suppliers are usually located only a few kilometres away. The quotation process of the company is usually based on experience.
"With the customer-based supply chain management we have found our way," Johannes Stemmer says.
Maximum transparency of all participants is crucial to the project-specific supply chain configuration. This is particularly important to Beumer Group because for the system supplier the cooperation with the customer is based on mutual trust.
"Customers should see us as a trusting partner who helps them turn their project into a success with excellent problem-solving expertise," emphasises Stemmer.