SIMPLE SCARA SAVES SPACE AND COST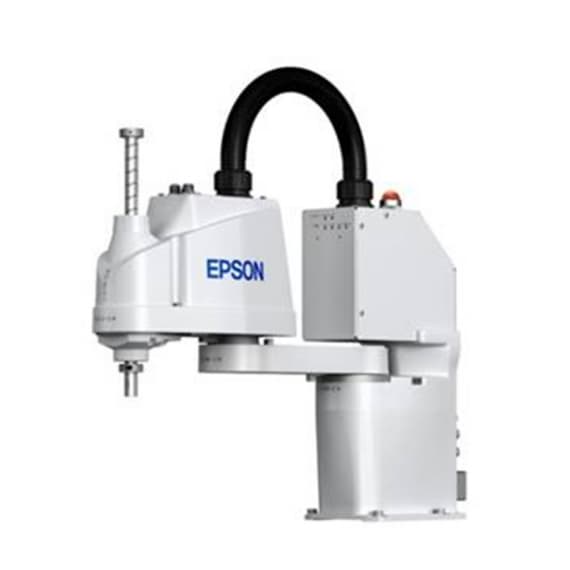 The latest SCARA robot from Epson is aimed at simple repetitive materials handling applications that have previously been performed manually or using multiple single-axis robots. The T3 is the first in a new series of low-cost robots available from Motion Solutions Australia.
With its low cost of ownership, the T3 will be suitable for relieving production staff of repetitive and non-creative tasks such as transporting components, which have not warranted the costs of investing in robotic handling. And in cases where multiple single-axis units have been used, the T3 will reduce maintenance costs and free up space on the factory floor.
Saving further space, the T3 is fully self-contained, with the controller built in to the arm. Therefore, there is no need for a separate controller box. Also, there is an I/O port close to the end-effector, simplifying communications and power connections.
The cable conduit, which houses the pneumatic hoses as well as the electrical cables, is shorter than in previous models. This improves stability while the robot is moving, making it easier to route cables outside the conduit.

With 30% lower power consumption than Epson's other SCARA machines, the T3 can be run on single-phase supplies from 100 to 240V AC, and so can even be used in facilities where a large three-phase supply is not available.

Motion Solutions Australia
03 9563 0115
www.motion-solutions.com.au