SILICONE TUBING IS FIT FOR BIOPROCESSING APPLICATIONS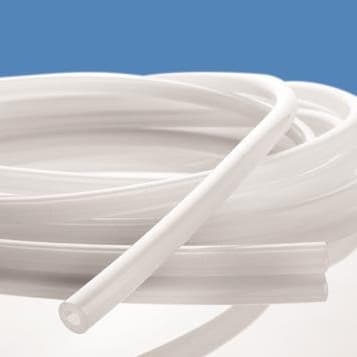 BioPure silicone transfer tubing from Watson-Marlow Fluid Technology Group (WMFTG) is designed to be a safe, reliable and cost-effective solution for bioprocess fluid transfer applications.
According to Mark Lovallo, Product Manager at WMFTG, "Tubing choice is an important consideration for any bioprocess engineer in order to ensure the entire process is compatible with regulations and maintains the quality of high-value products.
"It is therefore essential that quality is not compromised for cost. Using our extensive experience in bioprocessing, we have designed the BioPure transfer tubing to provide a reliable, flexible and good-value solution for a wide range of applications."
All manufacturing and packing of BioPure fluid path components is carried out in ISO14644-1 Class 7 cleanrooms in accordance with EP 3.1.9 to provide confidence in the sterility of every component of the fluid path.
The tubing is USP Class VI compliant and free from animal derived components. It is also autoclavable and gamma stable up to 50kGY to meet even the most demanding bioprocessing applications.
And all lots are numbered to guarantee product traceability for confidence in the supply chain.
Watson-Marlow Fluid Technology Group
1300 WMBPUMPS
www.wmftg.com