SIGNET HELPS AUSTRALIA TO COMPETE AGAINST CHEAPER COMPETITORS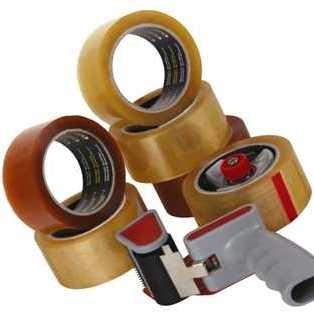 Signet, a leader in the manufacture and supply of packaging, safety, industrial marking and cleaning consumables, has been proudly 100% Australian owned and operated since it began in 1968.
Many of its high quality products are still made at its facilities in Brisbane.
Signet is proud of its Australian-made heritage, and knows the value in helping other Australian businesses stay competitive in the global marketplace.
With many products made on-site, including aerosols and marking supplies, signs, and pallet wrap, Signet is able to fulfil orders quickly and with an assurance of quality.
John King, Signet's General Manager, says local manufacturing sends a key message to customers.
"Businesses know they can rely on Australian-made products, Mr King says. "Our products meet strict quality and safety standards, and we know how valuable that assurance is.
"We not only provide the can of paint, but the decades of experience that only comes from making the product ourselves."
Mr King says by manufacturing locally, Signet also helps to keep jobs and expertise in Australia.
"We understand our customers, because we're just like them. We employ over 150 people around the country, and we're still family-owned after nearly 50 years."
Signet launched their new purpose: "Helping Australia Compete" at the start of this year.
Since then the message has successfully filtered through all areas of the business.
The key challenge facing Australian manufacturers is how to compete with cheaper overseas options, but Signet has found ways of combating this so that local production is not only possible, but provides the most value to its customers.
One of these methods has been implementing Lean practices into the organisation to keep production as efficient as possible.
The Lean training has tied in perfectly with the Helping Australia Compete purpose, with both sharing the key message of customer value.
Brad Jeavons, National Continuous Improvement Manager, says this team-driven journey is the best way to maximise your output without adding to your own costs.
"If you involve and empower your front line people, the whole business benefits. They're the ones creating the value, and they know what the customer wants," he says.
Focusing on where the value is created is the key to improvement. At Signet, much of that value comes from the Australian-made assurance.
The company has just expanded its manufacturing again with new signage production in Brisbane, and has no plans of slowing down. 
Signet
Ph: 13 74 46