SIGNAPORE AND AUSTRALIA MANUFACTURE TOGETHER
27-07-2017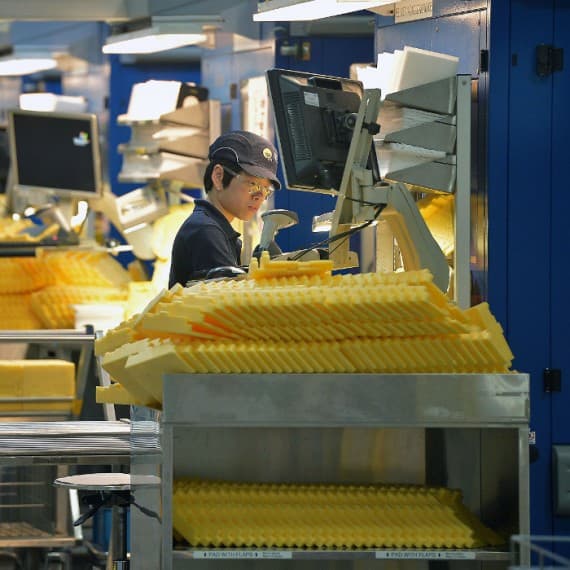 A food maufacturing partnership between Singapore and South Australia aims to improve access to high quality produce and boost food innovation technologies in both regions.
The agreement (known as the Memorandum of Understanding (MOU)) will enable the South Australia Food Innovation Centre and the Singapore Food Innovation Cluster to share data and join efforts in order to identify opportunities to build the capability of the food manufacturing industries in both countries.
The agreement between SPRING (an agency under Singapore's Ministry of Trade and Industry), and Primary Industries and Regions South Australia (PIRSA) was signed during a South Australian Government food innovation business mission to Singapore this week.
SPRING helps small and medium enterprises (SMEs) grow by assisting in financing, capability development, technology and innovation, and access to markets. Its Deputy Chief Executive Dr Ted Tan said the collaboration would be across several areas including product development, commercialisation, packaging and technology.
"Singapore SMEs can access new food technologies and processing methods to accelerate the development of innovative products," Dr Tan said.
"We are looking forward to a fruitful partnership with PIRSA to build complementary capabilities in emerging food innovation areas, including functional foods and food waste reduction."
PIRSA Deputy Chief Executive Prof Mehdi Doroudi said the MOU would enable South Australia and Singapore to learn from each other's efforts in food innovation.
"This MoU will enable South Australia and Singapore to learn from each other's efforts in food innovation by targeting a number of key focus areas, including research and development, commercialisation, product development, packaging innovation, and technology and knowledge exchange," said Doroudi.
The MoU was signed during the South Australian government's business mission to Singapore.