SIEMENS LEADING THE PUSH FOR WIND ENERGY
27-08-2015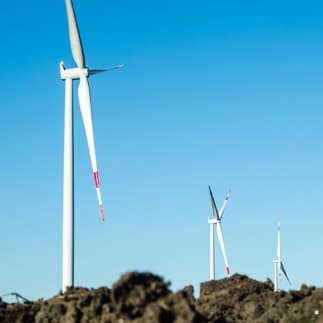 Siemens has been awarded a contract to supply turbines for a 100MW wind farm in South Australia, meaning Australia joins Canada and South Africa in Siemen's push for renewable energy.
The engineering giant will deliver 32 of its onshore blades, which are expected to provide power to more than 70,000 households as a part of the Hornsale wind farm, located in south Australia, a €166 million (£117m) project developed by energy company Neoen Australia.
It is expected to generate more than 400GWh per year – equivalent to a fifth of the region annual electricity consumption.
Thomas Richterich, CEO Onshore at Siemens Wind Power and Renewables Division said: "We are delighted that Neoen entrusted Siemens to support the region around Canberra with our environment friendly technology."
Siemens will manufacture 32 of its 3.2MW turbines for the Hornsdale project in South Australia, will service the turbines, and will set up a skills centre to train engineers.The project has potential to increase to 270MW, following the initial 100MW phase. 
According to Siemens, construction at the project will begin immediately. The manufacturer also signed an engineering, procurement and construction deal with Neoen, alongside a long-term servicing contract.
Siemens said the Hornsdale project will help the ACT government, which is hoping to achieve 90% renewable energy by 2020.