| Article appears in February 2019 Issue
SIDE-MOUNTED E-CHAIN HANDLES HIGH-SPEED APPLICATIONS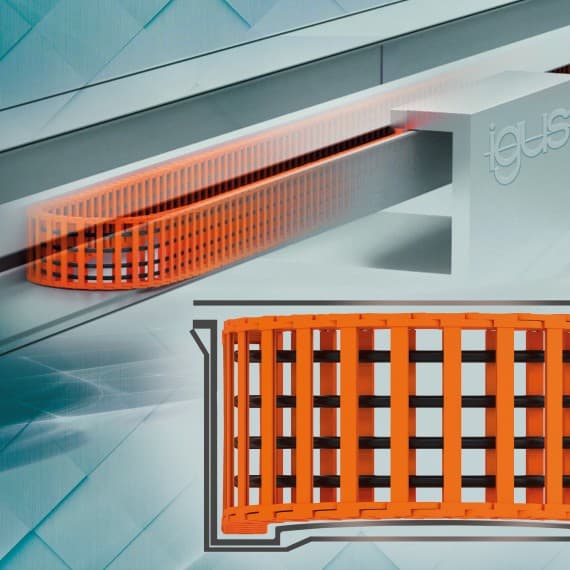 Available now from Treotham, the igus plane-chain is a novel side-mounted e-chain for long travels and high speeds and cycle rates, for compact and fail-safe energy and data supply.
The E6 series e-chain is mounted on its side in a specially designed low-friction stainless-steel guide trough, allowing it to travel securely in two recessed channels and giving a long service life. A plastic insulating layer can be used on the outside of the trough for additional sound insulation.
Completely enclosed troughs are also available for outdoor applications. These significantly increase reliability as no objects can get in, and the chain is protected from damage by the weather.
Treotham Automation
1300 65 75 64
www.treotham.com.au