SHIPBUILDING DECISION GIVES SA INDUSTRY A MUCH-NEEDED BOOST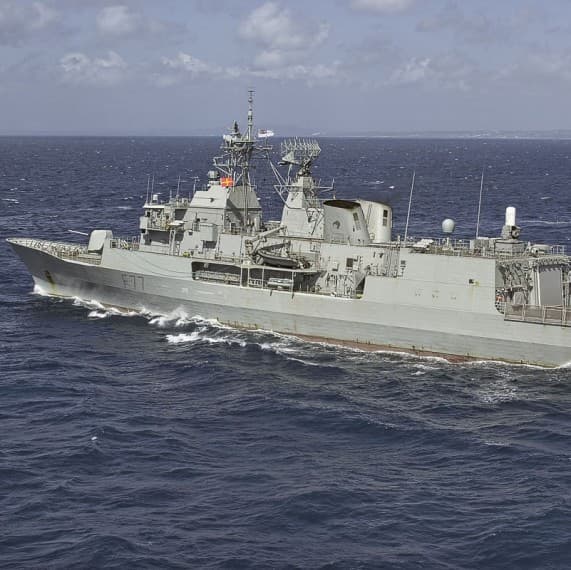 The federal government's recent decision to build a fleet of new warships in Australia will give South Australian industry a much needed boost.
Over the next 20 years the Government will invest over $89 billion in ships and submarines for the Navy.
This includes eight new ships under the federal government's Future Frigate program to replace the ANZAC Class frigates.
These are used primarily for submarine detection and response operations.
The Prime Minister Tony Abbott announced the new projects during a recent visit to Adelaide.
The projects are worth billions of dollars to SA and Victoria, both key states for shipbuilding.
The announcement comes after months of intense debate about defence shipbuilding contracts, including a fleet of 12 new submarines the Government promised to build in SA prior to the election, but subsequently threatened to send offshore once in power.
Innes Willox, chief Executive of the Australian Industry Group, said the shipbuilding announcement offers longer-term promise to Australia's defence industry.
"It will enable it to add to its impressive record of the in-country build of the Anzac frigate," Mr Willox said.
"It is an announcement that will go some way to offsetting the run-down of our skilled naval shipbuilding workforce overseen principally by previous governments."
Mr Willox said a continuous build program for the new frigates makes considerable sense. 
"It ensures the retention of an important sovereign naval capability and skilled workforce, he said. "Application of the same principle for patrol boats and the new submarines has the strong support of industry."
He also applauded the government's decision to allocate an additional $1.2 billion to fix the Air Warfare Destroyer program.
"The decision acknowledges that the program is behind schedule and over budget, he said. "There are important lessons to be learned in any new ship-building programs."
The further announcement of a strategic review of ASC's capabilities should include consideration of the recommendations of the Winter Report previously presented to the federal government, Mr Willox said.
"The outcome of this latest review announced today must lead to a stronger commercial approach to ensuring the success of the new naval ship building program. 
"Doing so will provide an opportunity to spread the work across the nation, including ensuring the future of Williamstown Dockyard in Victoria and Forgacs in Newcastle. Western Australia's highly capable naval support facilities could also play an important role."