Safety in the Workplace, News, Education & Training
Published 12-05-2020
| Article appears in April 2020 Issue
SHARPER TOOLS TO IMPROVE WORKPLACE MENTAL WELLBEING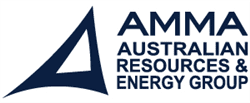 The Australian Resources and Energy Group (AMMA) has launched an industry-first online training program for mental wellbeing in the resources and energy sector.
Employers will be provided with industry-specific awareness and practical tools to support psychological health and safety in the workplace.
AMMA director of operation Tara Diamond says the interactive, group-based training is the latest and most comprehensive AMMA initiative to assist employers as they work to improve their employees' psychological wellbeing.
"We are proud to deliver to industry a program giving employers the tools they need to ensure a mentally healthy and safe workplace for all employees," she says.
The program includes practical activities, key insights and applications, and provides participants with an opportunity to role-play mental health-based workplace conversations.
"By putting key mental health concepts into action through practical activities and case studies, participants will learn how they relate and apply to resources and energy industry workplaces and situations."
The launch of this training program is especially topical, Diamond adds, as employers navigate the impacts and challenges to mental health posed by the COVID-19 pandemic.
"This is an immensely valuable program under any circumstances, but even more urgent and applicable for workplaces confronting the effects of the COVID-19 crisis," she says.
"The workplace disruption from the health pandemic has been challenging, but has certainly galvanised the shared commitment of resources and energy employers to mental health and psychological safety across their workplaces."
The development of AMMA's Resources and Energy Mental Health Online Training program has been overseen by the Resources and Energy Industry Mental Health Advisory Board, which has lent its expertise to the initiative.
"This period is a crucial time for the whole industry to band together and be proactive with mental health," Diamond says.
"We must continue to break down stigmas of having regular conversations, and sharpen our tools to identify and assist anyone who may be struggling."