Sharp shooter: gunjet hits the mark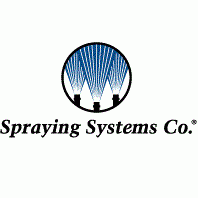 Systems Co comes in a choice of materials to suit its operating environment.
The superior 316 Stainless Steel model is designed for food processing, coastal areas, external applications and areas exposed to process chemicals like chloride and solvents.
Ideal for clean-up and sanitation in processing, GunJet is available in three spray capacities: 10, 16 and 22 (38, 61 and 83lpm) at 100psi (7 bar).
The spray pattern can be easily adjusted from solid stream to a 50° hollow cone spray pattern, by varying the trigger pull.
It has an ergonomic design to reduce operator fatigue, clearly visible colour bands to indicate gun capacity and optional swivel connector.
GunJet gives you protection against product contamination from residues or foreign material disrupting production throughput.
And using low-pressure spray guns instead of open hoses can reduce water consumption by 50 percent or more.
Spraying Systems Co are the experts in spray technology for hygiene and sanitation.
Spraying Systems Co
Ph: (03) 8378 4100