Sharp drop in manufacturing activity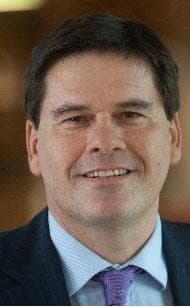 Australian manufacturing activity contracted noticeably in April after a small dip in March, according to the latest industry data.
The Australian Industry Group/PriceWaterhouseCoopers Australian Performance of Manufacturing Index (PMI) fell 5.6 index points to 43.9 in April. (Readings below 50 indicate a contraction in activity).
The drop reflected strong activity contractions in basic metals, textiles, wood products and furniture, clothing and footwear sub-sectors.
The April reading is the second contraction in a row after three months of activity expansion, from December to February.
New appointed Australian Industry Group (Ai Group) chief executive Innes Willox said the data showed that manufacturers were grappling with difficult conditions.
"While it is a reading of only one month, the steep fall in manufacturing activity in April rings true and is of serious concern," he said.
The fall in the Australian PMI is consistent with what we are hearing from Ai Group members and a range of other data.
"Manufacturers continue to be adversely affected by the strong dollar, comparatively high unit labour costs and rising energy prices," Mr Willox said.
"Production, employment and new orders all fell sharply in April pointing again to the importance of lower interest rates both in reducing borrowing costs and in easing pressures on the currency." 
PriceWaterhouseCoopers' (PWC) partner for Economics and Policy Jeremy Thorpe said he expected continued weakness in manufacturing throughout 2012.
"As predicted in February, after a flood of announced job cuts in the manufacturing industry, the result has been a dramatically reduced Australian PMI," he said.
"April figures show 10 of the 12 manufacturing sub-sectors recording a decrease in activity.
"With job cuts continuing to be announced in the manufacturing sector, it is probable the Australian PMI will continue to decline, irrespective of the likely Reserve Bank interest rate cut in May."