SHARP DECLINE IN GERMAN MANUFACTURING ORDERS
09-10-2015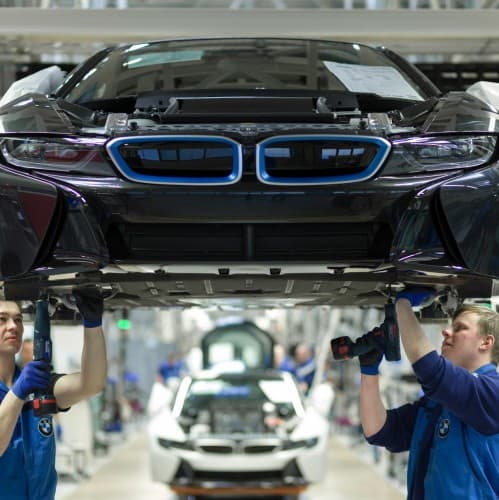 Germany's manufacturing orders have fallen sharply in recent months, new economic data reveals.
The fall has fanned concerns that slower growth in China and recessions in other key developing markets are starting to damage Europe's largest economy. 
German manufacturing orders slumped 1.8 per cent in August from the previous month, pulled down by a 3.7 per cent drop in demand from outside the eurozone, the German economics ministry said. Economists had predicted a monthly gain of 0.3 per cent. 
August's sharp reduction was caused by the late summer vacation, the ministry said.
However, it lowered its manufacturing orders results for July to show a monthly drop of 2.2 per cent, compared with the 1.4 per cent fall previously reported. 
"It looks like German companies are increasingly feeling the pinch from the emerging markets slowdown," said Ralph Solveen, an economist at Commerzbank in Frankfurt. 
"The upward trend in orders from outside the eurozone appears to have come to an end, which should weigh on industrial production and economic growth in the months ahead," he said. 
Commerzbank forecast German gross domestic product growth of 1.8 per cent this year and 1.5 per cent in 2016. 
An economist at the Federal Statistical Office, Destatis, said that non-eurozone demand "was weak across the board, especially in vehicle manufacturing." 
But the feeble numbers mask strong demand from within the eurozone.
Orders from the region increased for the third straight month in August, up 2.5 per cent from July, as the volume of eurozone orders hit a four-year high, Destatis data showed.
Domestic orders meanwhile declined by 2.6 per cent, partly erasing July's 3.7 per cent monthly gain. 
Dirk Schumacher, Goldman Sachs' chief German economist in Frankfurt, said although  manufacturing orders data is weak, he did not think the country was heading toward a major slowdown in the overall economy.