SHARK DETECTING TECHNOLOGY TO PATROL SYDNEY BEACHES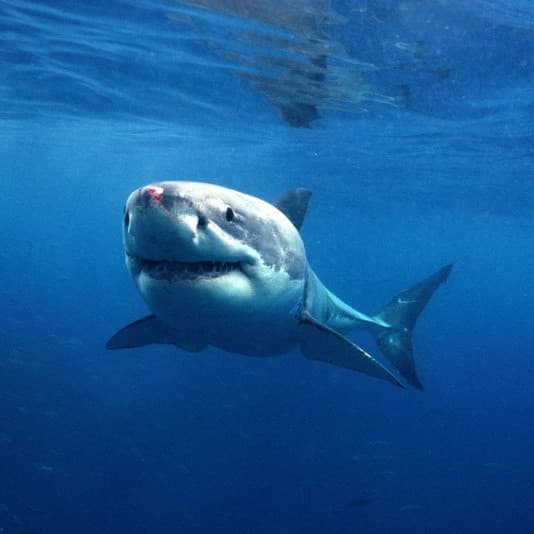 The NSW government has decided that they will be deploying drones, sonar's, and helicopters this summer in an attempt to protect beachgoers from sharks.
Minister for Primary Industries Niall Blair formally announced a world-first A$16 million shark strategy at Coogee Beach on Sunday.
This year, 13 unprovoked shark attacks have been documented by the Australian Shark Attack File, with one of them being fatal, a massive mark-up from 2014 with only three attacks.
Blair told reporters that the technology was to a substitute to shark culling and is part of a five-year deal.
"This is a historic moment," he said. "We are leading the world in New South Wales when it comes to how we interact with sharks and how we've utilised a range of technologies to reduce that risk for our beachgoers." He said.
"That's why we've gone for a look into some of the new technologies and other suites of measures we can implement and that's what this response is about," he continued. "It's been led by our scientists."
The government also announced in a statement that it will be investing in 10, 4G listening stations in between Tweed Heads and Forster, and others to be placed at " known shark attack locations.
They will also set aside $7.7 million to test new technology and other forms of water surveillance.
The government will continue the shark-tagging project that makes sharks visible via the SharkSmart app.
Further funding will be put into shark-detection and deterrence, and 1.3 million will go towards shark-smart education programs.
The government has made it clear that they are addressing local concerns on he issue all the while respecting the advice of both scientists and environmentalists.
"The coastline is a big part our DNA," NSW Premier Mike Baird said at his inaugural shark summit in September. "There are a number of incredibly promising and helpful technologies that could make a real difference."