SEW raises public awareness of mental illness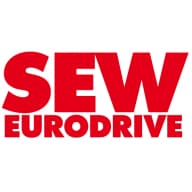 SEW-Eurodrive, a leader in motor and gear solutions for industry, will drive public awareness of mental illness in the community when it hosts a major charity event early next month.
For the past 15 years, SEW-Eurodrive has proudly supported the Mental Illness Fellowship Victoria (MIFV), raising over $1.7 million in donations.
This year the company will host a major charity luncheon at Eitihad Stadium on Thursday, August 8.
Exclusive items such as VIP tickets to Rihanna's Diamonds World Tour will go up for auction at the luncheon.
The luncheon will also include a presentation from David Buttifant, Director of Sports Science at Collingwood Football Club.
Robert Merola, Managing Director of SEW-Eurodrive said the money raised over the years has been used to fund a variety of projects associated with the treatment of mental illness.
"Mental illness is not a topic we often discuss, so these annual charity events are just as much about raising awareness as they are about raising money," said Mr Merola. "Along with the friends of SEW-Eurodrive, we are pleased to be able to support the MIFV in this way."
By supporting MIFV, SEW hopes to continue to break down the stigma surrounding mental illness.
The company is appealing to industry leaders to support the annual charity event.
For more information phone: 03 9933 1000
Or email: events@sew-eurodrive.com.au