SEW gears up for QME 2014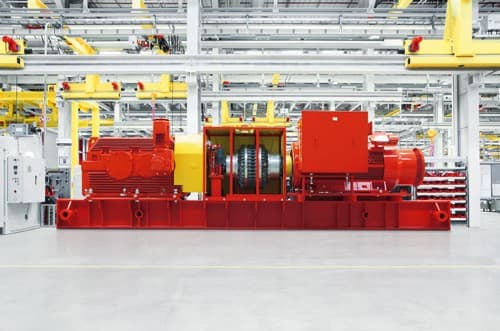 SEW-EURODRIVE will showcase its complete drive solutions for Australia's natural resources and heavy engineering industries at the Queensland Mining & Engineering Exhibition (QME) 2014 this month.
The company's range has been specifically designed for heavy-duty applications with high transmitted loads, making them ideal for the needs of mining, quarrying, mineral processing and powerful engineering processes.
According to SEW-EURODRIVE Queensland Manager, Garry Jarvis, the modularity and high power-density of the industrial gear unit range makes them an effective and versatile solution for the mining industry.
"Their ability to withstand harsh operating environments make these gear solutions especially suitable for mineral/ore bulk-handling and processing operations," he said.
Taking centre stage on the SEW-EURODRIVE stand will be its complete drive assembly package. Comprising a gear unit, motor, drive base and guardings, all components are closely matched to deliver maximum performance and efficiency.
SEW-EURODRIVE's complete drive solution offering is supported by an excellent level of customer service that encompasses after-hours sales support, spare parts and servicing.
"We have a very good infrastructure in place that enables us to deliver comprehensive support to the end user, even for those in remote mine site locations," said Jarvis. "With large stock levels of industrial gear units held in Australia, SEW is well placed to respond quickly to customer break-downs. We provide the fastest turnaround times possible to ensure end-users can get back into production as quickly as possible."
Visit SEW-EURODRIVE at Stand L149 at the Queensland Mining & Engineering Exhibition at the Mackay Showgrounds, Mackay, Queensland from July 22-24.
SEW-EURODRIVE
Ph: 03 9933 1000