SEVEN-RAIL BARRIER PROTECTS AGAINST TOPPLING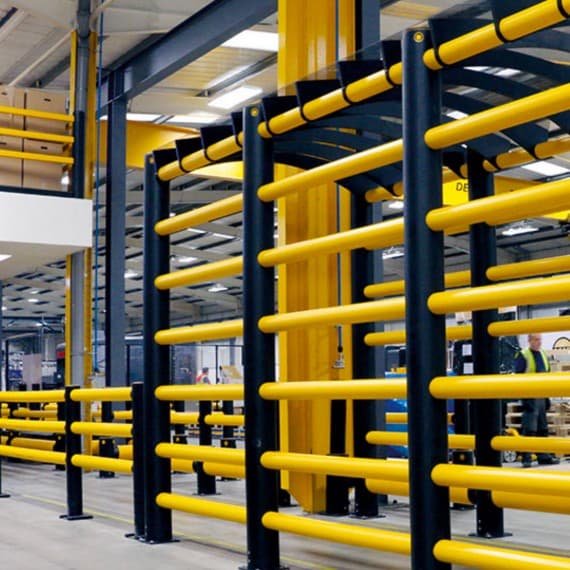 With the increasing cost of commercial floorspace, double and triple stacking of pallets is becoming more commonplace, increasing the risk of goods toppling.
Now, A-Safe has expanded its range of pedestrian barriers with the release of the iFlex High Level.
Like all A-Safe barriers, the iFlex High Level barrier both guides pedestrian traffic and protects it from moving vehicles. But with an overall height above 2.7 metres, the iFlex seven-rail barrier also protects against the dangerous toppling of stacked goods.
The patented A-Flex barrier design deflects and absorbs impacts, and the iFlex High Level barrier is also low in maintenance, hygienic and food-safe.
A-Safe Australasia
02 9625 8927
www.asafe.com