Sevaan Group has defence sector in its sights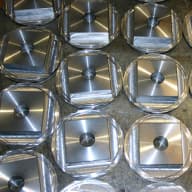 Sevaan Group's rapid development as a prototype specialist sees it now in a strong position to cater for defence industry needs.
Sevaan Chief Executive officer Tony Panrucker says the defence sector no longer needs to source prototyping and manufacturing overseas for technical reasons or price – particularly when time factors involved increase the margin for problems.
"What we have done is worked very hard at management level to become not just a reliable and quality manufacturer for orders requiring quantities and repetition, we are now recognised as a clever engineering company that can take an idea to a software platform and turn it into an OEM prototype ready for testing, said Mr Panrucker.
"As defence industries require this type of solution a regular basis, they know it is far more logical to find a supplier locally with that complete set of capabilities.
"What this does it initiates a much closer level of cooperation between the defence industry and its supplier, increase the level of confidentiality in the matter, ensures standards in manufacture remain very high, and eliminates all the time-line difficulties and all the possibilities of interrupted delivery schedules in transit.
"Even at times when defence industry budgets are reduced, the government can actually save money by sourcing from a domestic supplier such as us because the speed of delivery makes all the difference and there is a very low chance of mistakes."
Sevaan Group is a dynamic amalgamation of several longstanding Australian fabrication companies. 
Its capabilities include everything from engineering concepts and design through the entire list of fabrication techniques to powder coating and spray painting finishes.
The company now supplies a number of industries including agriculture, railways, engineering, manufacturing, mining, public works as well as defence.