SET UP CODE CLUBS FOR YOUNG PEOPLE WITH KITS AND RESOURCES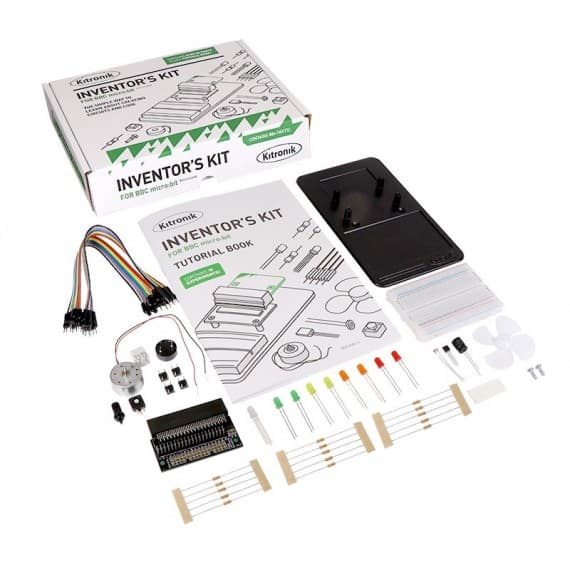 element14.com, an online community for engineers, has launched its latest initiative, the Summer Code Club Challenge, in association with educational project kit developer Kitronik. (The initiative is fully worldwide; 'summer' refers to the northern hemisphere, where school students will be taking their long break.)
Following the success of last year's Great micro:bit Education Giveaway, this year's challenge aims to empower parents, teachers and STEM ambassadors to set up code clubs in their local communities, helping young people access coding and digital literacy resources and support.
Anyone who runs an established club or would like to start a new one between June and August can submit an application detailing when, where and how they plan to run it, and how many students they anticipate taking part. Successful applicants will be provided with micro:bit club packs and Kitronik Inventor's Kits containing all the equipment and resources needed to run a full curriculum of simple projects and experiments.
In addition, participating clubs will be challenged to develop a simple interactive game using the resources provided. At the end of the challenge period, a panel of expert judges will select one creative gaming project to be awarded a batch of ten Raspberry Pi model B+ starter kits, worth about $500.
Dianne Kibbey, Global Head of Community and Social Media for the element14 Community, says: "Volunteer-run code clubs are an invaluable resource for young people who wish to develop their knowledge of electronics and digital literacy.
"After our last education initiative involving the micro:bit inspired so many incredible projects from our members around the world, we are excited to build on this success and empower our members to run code clubs in their local communities with the help of our partners at Kitronik."
Kevin Spurr, Sales and Marketing Director at Kitronik, adds: "As a company that specialises in developing electronic project kits, supporting coding opportunities for young people is at the heart of what we do as a business.
"Our Inventor Kits were designed to make learning with micro:bit creative, accessible and fun for all ages. We're delighted to be supporting our partners at the element14 Community in this initiative to share our kits with STEM clubs around the world."
Applications are open now and will close on Friday, 31st May. Applicants simply need to register an account at the element14 Community website and leave a comment underneath the announcement post.
element14
1300 361 005
au.element14.com