SERVOTRONIX CDHD SERVO DRIVE IS HERE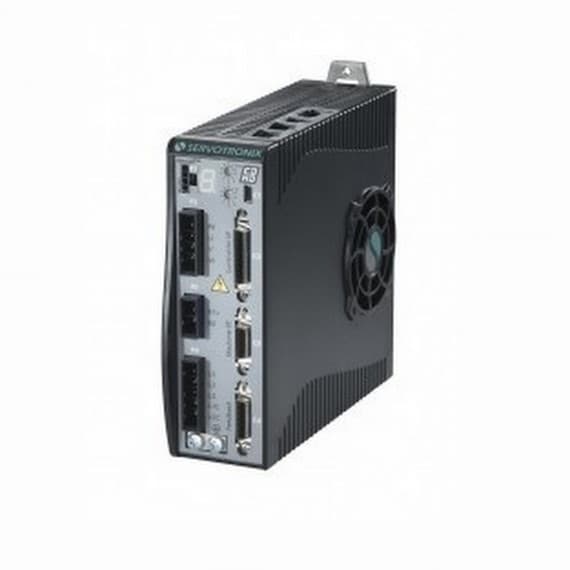 Motion Technologies now offers the new compact high performance servo drive CDHD from Servotronix.
The large range of both single phase and three phase drives provides solutions for a broad range of applications.
The CDHD features a high number of digital I/O and STO (safe torque off) as standard. An EtherCAT module is optional, using CANopen over EtherCAT (CoE) protocol of DS-402 for motion control devices.
The CDHD servo drive has superior performance via the proprietary control algorithms that reduce the following error and the settling time of the load.
For vibrations that occur at high frequencies, Servotronix CDHD drives rely on standard lowpass filters and notch filters.
The proprietary vibration suppression function was developed to control vibrations induced by low resonant frequencies, ranging from 5 to 400Hz. This function is also capable of damping systems in which several distinct resonances occur.
Whenever an automated application employs a suspended load, or ball screws or belt-driven linear slides, or a non-rigid motor-load coupling, it runs the risk of vibration.
With vibration suppression control as a standard feature, CDHD drives can effectively improve the cycle time and performance of machines in applications such as electronics assembly, semiconductors, machine tools and laboratory automation.
Motion Technologies
02 9524 4782
www.motiontech.com.au