SERVO SPECIALISTS SORT PROBLEMS AUSTRALIA-WIDE
27-02-2018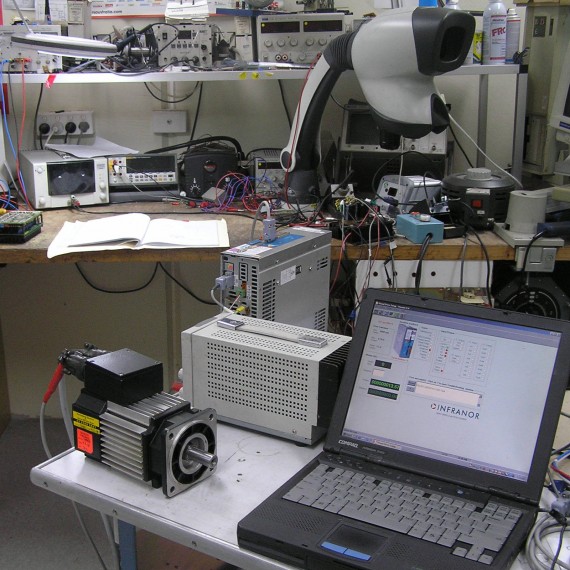 DataFactory has a fully equipped electronic lab
Imagine you are running a sophisticated manufacturing centre, and a complex CNC machine powered by servodrives is its mainstay. One day, in the middle of an urgent job, one of the drives packs up.
At first, the solution seems obvious: all you need to do is contact the agent. But when you do you find that the agent doesn't have a qualified technician on hand, the servodrive became obsolete five years ago, nobody keeps any spare drives, the replacement drive suggested by the agent is not compatible with your system, and you need the services of an integration specialist.
The integration specialist is currently in Japan, but will be back in Australia in a couple of weeks. And the whole exercise will cost a small fortune.
Sound familiar? According to the engineers at DataFactory, this is more commonplace than you might imagine. And they are the people who solve these problems.
It takes a combination of deep knowledge and experience to repair or retrofit a sophisticated servodrive at short notice. It helps that DataFactory engineers have designed a few servodrives in their time. And they have commissioned and serviced a great many more in their careers.
It also helps that they are well versed in a number of the programming languages and communications protocols that are at the core of today's control systems. And they have a fully equipped electronic lab at their disposal.
So, the next time you have a problem, perhaps you should give them a call. It might save you a small fortune.
DataFactory
03 9874 7737
Datafactory.com.au