SERVO CABLES BOAST WORLD'S SMALLEST BEND RADIUS
03-03-2017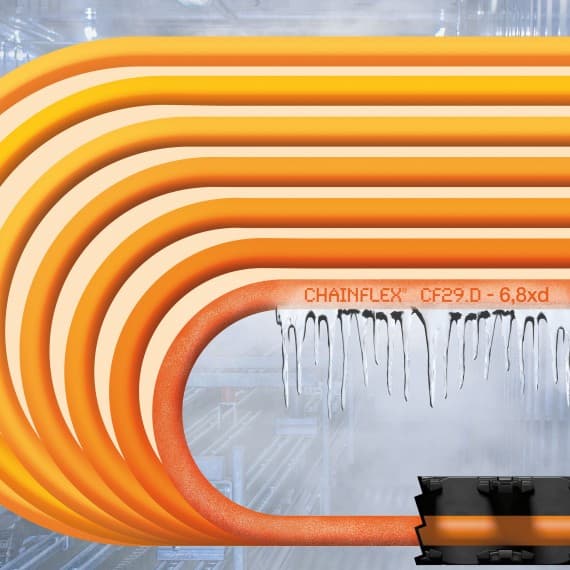 The latest servo cable from igus is likely to be a big hit with installers tasked with supplying power to drives in cramped spaces. The CF29 series of servo cables are designed for continuous motion in e-chains and feature an outer jacket made from halogen-free TPE. They are available in Australia from Treotham Automation.
These high-end chainflex servo cables are constructed with a core structure optimised for motion, combined with a gusset-filling extruded TPE inner jacket. This jacket adds further stability to the cable, and enclosed by a highly flexible TPE outer jacket. The cables are capable of the tightest bending factors for any servo cables down to 6.8xd.
Chainflex CF29 servo cables are guaranteed to remain flexible at operating temperatures down to -35°C, and so can be used for moving applications even in deep-freeze warehouses. This is made possible by the igus halogen-free TPE outer jacket material, which has almost unlimited resistance to oil.
Like all igus cables, the Chainflex CF29 servo cables have been successfully tested in a climatic test chamber with real-world mechanical loads and temperatures. This allows the company to guarantee a service life of 36 months.
Treotham Automation
02 9907 1788
www.treotham.com.au