SERVO CABLE DELIVERS ALL IN ONE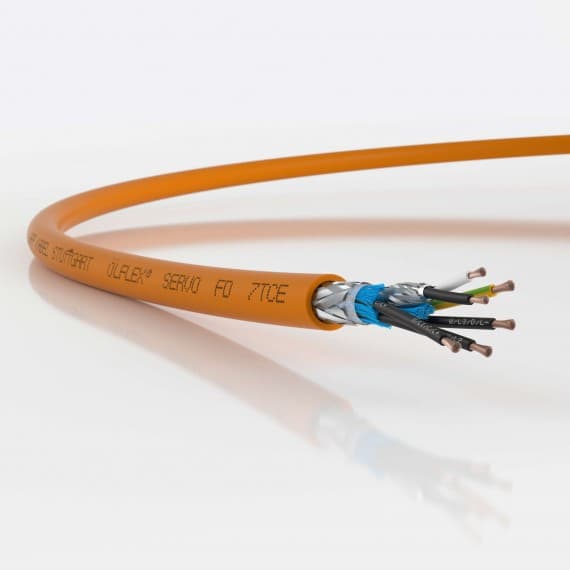 The Ölflex Servo FD 7TCE from Lapp is a novel all-in-one product consisting of a single cable running from the control cabinet or inverter via the cable rack to the machine. It is ideal for static, flexible and highly flexible applications, and can form part of a movable cable chain.
The cable is available with and without control pairs for connection to a brake or temperature sensor. This also makes wiring machinery easier for the USA, where many standards dictate their inclusion.
This new addition to the Lapp portfolio of UL-listed servomotor cables offers a range of properties that have not previously been available in a single cable. The cable is resistant to UV light, is flame retardant in compliance with the FT4 fire test, and has increased oil resistance in line with Oil Res I/II.
The conductors consist of ultrafine copper wires, which make the cable exceptionally flexible and suitable for tight bending radii. Another new feature is the low-capacitance core insulation material, which minimises the voltage drop over longer distances and reduces unwanted leakage currents at the screening. In addition, the material is electron-beam cross-linked, making it especially resistant against mechanical stress.
Ölflex Servo FD 7TCE is UL-listed as a TC-ER rack cable and flexible motor supply cable so it can be cabled on-site for US-based customers. This is particularly useful in large installations, which are delivered as individual parts and assembled by the user, or if an installation is expanded at a later date.
Lapp Australia
1800 931 559
www.lappaustralia.com.au