SERVICE MAXIMISES UPTIME, SAFETY AND MAINTENANCE EFFICIENCY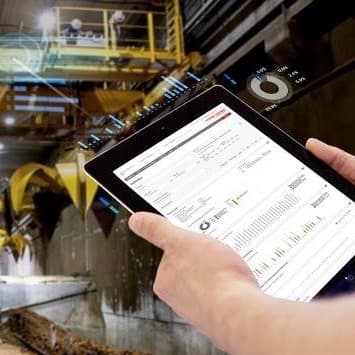 Steel reinforcing specialist Australian Reinforcing Company (ARC) is benefitting from comprehensive, time-saving maintenance programmes and enhanced safety provided by Konecranes' Mainman Planned Maintenance service.
ARC uses three cranes with lifting capacities from 3 to 6.3 tonnes in its Launceston facility, to move heavy steel products of varying shapes and sizes, including reinforcing bars and mesh, pipe cages and a huge range of customised fabrications.
"Our cranes are essential to our business," says ARC Launceston Branch Manager, Wendy Emanuel. "Without Konecranes' efficient and outstanding service, we wouldn't be able to function.
"We've used Konecranes right from the beginning and it's not just the maintenance they perform that sets them apart – it's their staff. The technicians are well equipped, knowledgeable and polite. Their managers and support staff are easy to talk to and provide valuable feedback after a project has been completed."
Konecranes is the world's leading crane service organisation, with more than 600,000 pieces of lifting equipment under service contract worldwide. It is constantly introducing new technologies and innovations to improve maintenance efficiency, enhance safety and minimise downtime.
Konecranes' Mainman service is designed to provide an in-depth picture of the condition of all cranes and related equipment, as well as routine maintenance work, such as adjusting and lubricating, with the intent of satisfying the manufacturer's maintenance recommendations.
It includes a preventive maintenance inspection, visual checks, routine maintenance, and operational and functional testing of lifting equipment, and features easy-to-read paperless inspection and service reports, integrated business and safety reviews, and a web portal that provides real-time browser-based access to equipment data and maintenance history.
Konecranes Australia
1300 937 637
www.konecranes.com.au