SERVICE DIVISION TO SUPPORT WASTEWATER TREATMENT
28-04-2017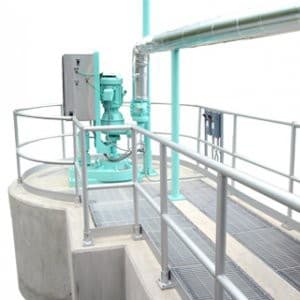 CST services grit removal technology such as the Smith and Loveless PISTA 360 system
Water and wastewater treatment specialist CST Wastewater Solutions has set up a dedicated full-time service division to support its proven technologies for wastewater treatment, fine screening and grit removal.
"Waste water treatment and water recovery technologies have advanced significantly in recent years, but they have to be properly installed and maintained to get the cost-savings and OHS benefits available," says CST Wastewater Solutions MD Michael Bambridge.
"Often the companies that would benefit most from the engineering and performance advances are the ones that are least able to provide the engineering skills involved from their own resources. We aim to provide services to fill that gap," adds Bambridge.
To date, CST has been providing service and maintenance on a customer request basis. However, increasing demand has led to the establishment of the full-time service division, which will offer inspections, service and maintenance not only for CST supplied equipment, but also for screening and grit removal equipment supplied by other manufacturers.
Services offered by the new division include: equipment performance and operational inspections; breakdown service maintenance with spares supplies; and planned and scheduled service and maintenance.
CST Wastewater Solutions
02 9417 3611
www.cstwastewater.com