Published 07-04-2020
| Article appears in April 2020 Issue
Serious penalties for breaching coronavirus law – inside the workplace and out of it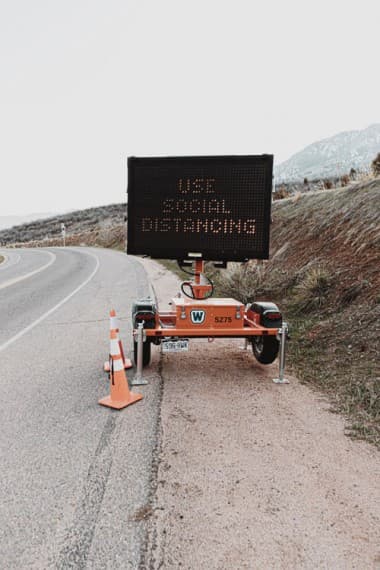 NSW is deadly serious about the social distancing laws – with fines of up to $11,000 or even six months in jail available as punishments for the worst offenders.
NSW police can issue on the spot fines of up to $1000 for individuals and $5000 for businesses breaking the rules.
NSW Police Commissioner Mick Fuller said police would be vigilant in enforcing the law. "Police won't be giving advice and guidance now, we'll be taking strong action," he said.
"If you're at Centennial Park and there's an individual who's organised a training session with over 10 people, the individual who organised it will get $5000 fine and the individuals training will get a $1000 fine."
NSW police fined one man who paused during his run to eat a kebab at a park bench.
"In relation to the more serious charges … we would expect that they would be charged and put before the court."
"I would much rather be able to start writing out tickets… that might just get people's attention to start listening to the health minister, to start listening to the premier and the prime minister."
According to Safework NSW, all NSW businesses must take action to manage coronavirus risk. This includes a risk assessment in consultation with employees.
Safework NSW advises that potential actions businesses must take may include:
ceasing non-essential work activities that involve close personal contact (less than 1.5 metres)
implementing controls to reduce direct contact with workers and customers, including:

social distancing of at least 1.5 metres (1 person per 4 sqm indoors)
barriers to create space at counters, between workstations, seated areas etc
modifying shifts and rosters to reduce peak periods
actively supporting flexible work arrangements, including working from home.

implementing controls to reduce environmental exposure, including:

inspecting and reviewing air conditioning and ventilation systems
increasing cleaning and disinfection of high traffic areas or shared surfaces
providing cleaning products and instruction for cleaning workspaces
providing instruction and amenities for personal hygiene and infection control.