SEPARATOR SYSTEM CLEANS UP ON FOOD PROCESSING WASTE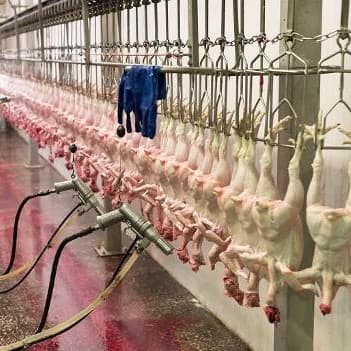 A compact and cost-efficient alternative to conventional dewatering technologies is being introduced to Australia and New Zealand to eliminate costs and OH&S hazards associated with damp and heavy output from poultry processing and major food processing operations.
The KDS Multidisc Separator system from CST Wastewater Solutions requires no washwater and can capture 90-99% of solids. The system is engineered to overcome the limitations of technologies such as screw presses, belt presses and centrifuges currently used.
Applications include small-to-medium poultry, fish, meat and dairy plants as well as large-scale food and beverage kitchens and catering facilities that face the challenge not only of handling heavy, sticky wet waste, but also the volume and cost and OH&S hazards of transporting such unhygienic material to disposal facilities.
The largest energy saving KDS unit can handle about 100kg dry solids an hour at 98% solids capture, to produce a more hygienic and compact output that is easier and cheaper to handle and transport.
CST Wastewater Solutions
02 9417 3611
www.cstwastewater.com