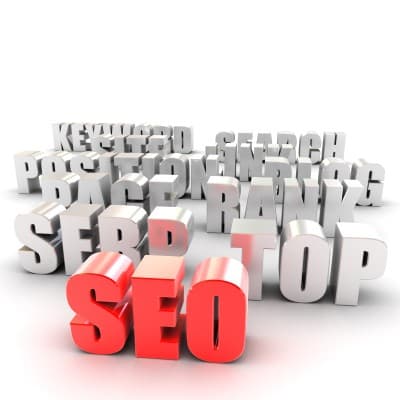 For modern businesses to succeed, they need to be visible. Search engine optimisation (SEO) is one of the best ways to achieve this online. While it may take a while to see results, SEO should be thought of as a solid, long-term investment that ensures you stay competitive in a digital world.
SEO is just one piece of the multichannel digital marketing puzzle. However, it's an important piece, and should work in harmony with your overall strategy. This article aims to give you a clear idea of how SEO can benefit businesses, as well as what it's made up of.
The importance of SEO
While search engines are becoming more sophisticated every day, they still can't see a website the way humans can. That's where SEO comes in, helping search engines figure out what each page is about and how it can be of use to users.
Including SEO in your marketing strategy should be a priority. The fact is, millions of users are looking for answers to their problems every day, the bulk of whom are more likely to click on the top five suggestions in the results pages. Essentially, SEO helps improve a business's credibility, branding, trust, traffic, and ultimately, revenue.
While a great ranking is important, the process needed to achieve it is not always simple. To break it down, here's the rundown on the three pillars of SEO.
1. Onsite optimisation
Online, your business is only as good as the content of its web pages. Onsite optimisation refers to the process of making a website appeal to both search engines and clients. And while this varies from one website to the next, it's about making sure all the critical features are covered, including:
Subject in title tag
Subject in URL
Content of page
Subject in image alt text
Importantly, content pages should be extremely specific to a given topic. The amount of words used to describe your products or services will vary depending on how complicated the topic is. Sometimes a webpage needs 700-plus words to describe its purpose. Other times it needs fewer than 500.
Although pages with more content typically rank higher, the most important thing to keep in mind is that quality is always better than quantity. To make sure your content is unique, you should also be identifying and using keywords specific to your business and clients, as well as keeping your content regularly optimised.
2. Link acquisition
Link acquisition (or link building) is the process of building links from other websites to your own. The more links a website has from other sites, the better it will rank in search engines. It sounds simple, but for SEO marketers, it's one of the hardest parts of the job. It takes a lot of time and research to build high-quality links, and it's a process that needs revising on a regular basis. However, if done right, it can put your business leagues ahead of the competition.
So, where to start? To begin with, it's important that your website has unique and useful content. Users are more likely to link to your site if they see value in what you're putting out there. For added visibility, this is where creating a blog is really helpful. It allows you to express practical, original and insightful opinions about the industry you're in.
On a more technical level, it's also worth submitting to a combination of general and niche directories – such as Industry Update. Most directories allow you to choose a certain category and offer either free or paid placement within each. Do your research into the directories that will most appeal to your potential customers, and make sure they have clear parameters for sites they will and won't accept. Remember, quality is everything.
Lastly, another form of link building to consider is visibility on external forums, websites and blogs. This means finding quality and relevant destinations to post interesting content, respond to industry questions, and promote your URL. The more authoritative and authentic your content is, the greater link building success you'll have.
3. Content marketing
We'll be digging deeper into the benefits of content marketing in a later article, but it's still worth mentioning its importance in relation to SEO. Why? Because content alone needs to be more than just engaging, shareable and likeable. It needs to be targeted and strategic too. And that's where SEO comes into play.
Stay tuned for the next article as we dig deeper into another one of the valuable channels in which you need to invest. This is a critical lead generation source for most industrial SMEs. Learn what it's all about and how to make it work for you business.
Make your website shine
No matter what industry you're in, you don't need to be a webmaster to implement SEO best practices. But if you're unsure of how to upload information to your website, it can be as simple as contacting your website developer and locking in 1-2 hours of training. The good thing is, many content management systems have plug-ins available that help automate the process.
Think you're already SEO savvy? Never set and forget. The Internet is rapidly evolving and the goal posts change all the time. Be sure to revise your onsite SEO every six months. Half the battle is getting to page 1, the next battle is staying there and it takes continued attention and strategy to outshine your competitors online.
Jessica Grassick is an SEO and content marketing professional with 5 years of growth marketing experience. Jess has worked in the materials handling industry before moving across to Web Profits, a premier Google Partner agency and recently awarded Rising Agency of the Year in 2017 by Bing. Jess has first-hand knowledge about the unique challenges for industrial and manufacturing businesses in the digital world. Feel free to connect with Jess on LinkedIn.